Getting the Most Out of Your Case Management Software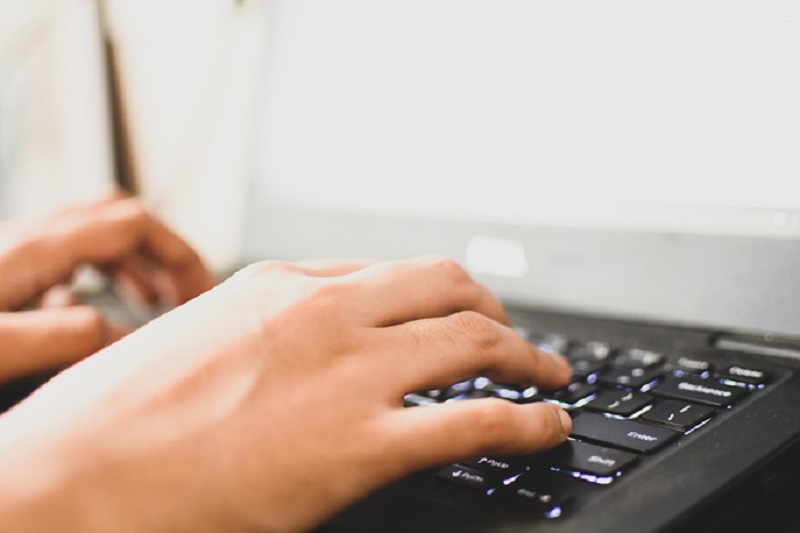 By 2030, the United States could experience a shortfall of 139,000 physicians. That means that doctors that remain in practice have to pick up the slack.
While it's good for business, it can create chaos as far as case management goes. If you can integrate the right technology and case management software into your practice now, you'll be prepared to take on the challenges of the future.
You want to make sure that you make the most of the case management systems you have, so you'll improve efficiencies in your practice and patient care.
This guide is going to show you what you need to know about patient case management software. Read on to get started.
Choose the Right Case Management Software
Just because something is named the best case management software doesn't mean that it's the best one for your business.
You could purchase a case management suite because it offered so many features that it seemed like the best solution. You might not need all of those features.
It could be so cumbersome to use that no one can fully understand how to use it.
We'll show you more details to buy the perfect case management software solution later in this article.
Train Your Staff
Your staff will use the case management software just as much as you will. That's why you need to give them the support and training to make the most of the tools.
Not training your staff could result in delays and errors. For example, your medical coding person makes more mistakes because they don't know how to use the software tool.
That impacts your cash flow because your insurance claims are getting held up or denied.
Training your staff reduced errors and helps them get more comfortable with your case management software system.
How do you train your staff when you already have a full caseload of patients? Check out the vendor's website for training materials.
They probably have videos available that help you understand the inner workings of the software. Make staff training a regular thing and part of your onboarding process.
Review and Remove Bottlenecks
As you implement case management software, you'll find that there are still inefficiencies and bottlenecks in your systems. You might find that invoicing and billing happen slowly or patients don't always pay on time.
These aren't reasons to panic or blame your staff.
You have the opportunity to meet with your staff and discover what the holdups are. As a manager, your job is to remove the obstacles.
Leverage the features of case management software and you'll remove the bottleneck. Remember, this can't happen without an open line of communication between you and your staff.
Keep Learning and Growing
Technology changes quickly and your medical practice needs to keep up. Educate yourself on the growing trends in medical technology.
Think about how your business can leverage these trends in the future. For example, artificial intelligence helps your staff review patient issues and find contraindications immediately.
Check with your case management software vendor and ask for a product roadmap. This tells you exactly how the company plans to update and improve the software.
You'll learn if your software is aligned with future needs or if you'll need to migrate to another tool.
How to Choose the Best Case Management Software
Case management software rarely has everything you need right out of the box. That's why you need to understand your business and patient case management needs.
The practice might have a disconnect between accounting and billing tools. Your staff sends out a bill and then manually updates the accounting solution.
You'll want to find a case management solution that integrates with your accounting software to save time.
What case management features do you need to manage patients? Instead of hand-written case files that you carry around, you can have a drag-and-drop feature that uploads patient information right to their individual file.
One example of a case management system with these features is iinsight. Learn more about iinsight to find out about the suite.
Cloud-Based
A cloud-based case management software gives you patient data anywhere. You and your staff can see the latest information in real-time, which limits errors.
It also saves on maintenance costs because you don't need to build a secure server in your medical practice. That alone would cost thousands of dollars.
Security
Data security is non-negotiable in case management software. There are standards that you have to meet. If the case management software is cloud-based, ask where the data gets stored.
Be sure to find out if the server facility complies with HIPAA and other data privacy standards.
Customizations
There might be a feature that doesn't exactly fit your needs. You'll want to know if you can customize the software solution to fit your needs.
You'll also need to add the cost of development to your budget.
Support
What kind of support does the case management software vendor offer? It could be the difference between two great software solutions.
Look for tech support that's available 24/7. Ask about their onboarding and training processes.
A good support package also includes data migration to help you get started with your new software for case management.
Make the Most Out of Software for Case Management
Patient case management software could be a secret weapon in your medical practice. You can leverage the features to make your office more efficient and improve patient outcomes.
That only happens when you choose the best case management software solution for your medical practice. To get the most out of the software suite, make sure that you train your staff, look for technology trends, and buy the right case management software for your business.
For more helpful business insights, head over to the home page of the blog.