How Do I Setup a Shipping Station That Maximizes Throughput?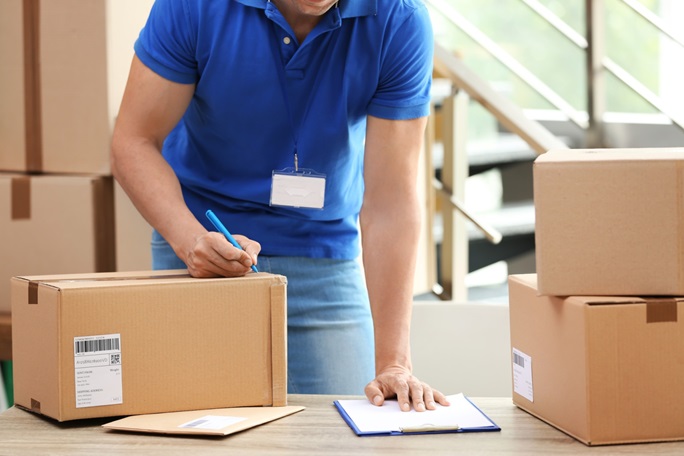 About 75% of e-commerce businesses report that shipping costs are their biggest challenge. Part of this is the actual cost of shipment. The other part is the in-house cost of preparing the shipment.
Setting up a new shipping station can feel daunting. You need to figure out what equipment you need and how the shipment preparation should flow.
Follow these tips when setting up your shipping station and enjoy reduced operating costs and a smoother operating system.
Don't Overoptimize too Soon
You need to have a clear understanding of your operations before you start to optimize. The best way to gain this is by setting up the shipping station and then running it for some time. Then you can begin to tweak and adjust your setup so that it runs better.
As a small business owner, this can be frustrating. However, it will cost you less to do this optimization in phases rather than trying to set everything up right away and then going back and redo it.
Keep An Eye Out for Bottlenecks
One of the main problems the E-commerce industry faces is bottlenecks. This is a slowdown in the system where tasks back up. Unfortunately, it can be hard to identify these because the shipping industry, in general, can be unpredictable.
It could be you bought the best shipping materials, but they have order minimums. This causes you to have a copious amount of shipping supplies stacked up everywhere, and they get used until almost gone before you can order more.
Another slow down could be the pick and pull process. Perhaps you need to organize your warehouse or product storage better.
Outfit Your Station With Supplies
Do you know the answer to what is corrugated cardboard? It's time to deep dive into your packing supply options. Outfit your shipping station with quality equipment, automation tools, packing supplies, and reference materials.
Shipping equipment includes items like tape guns, scanners, gluers, dunnage dispensers, and fill systems. Packing materials include boxes, envelopes, void fill material, and labels.
If you plan to have someone else help you, reference materials are a must. Have reference charts, training manuals, and instructions clearly printed.
Keep Future Growth in Mind
Hopefully, your goal is to grow your business to become more profitable in the future. This will mean a greater demand for your shipping station. When designing your shipping station, keep this in mind.
If you set up your station for scalability, you'll find it easier to expand and grow. This could mean having a plan for upgrading automation equipment. Or it could be having the ability to accommodate two workers instead of one.
Set Up Your Shipping Station
Keep these tips in mind when setting up your shipping station. Start with a basic design and slowly adapt and optimize your station as you learn about what works. Identify areas for improvement, from supply storage to task flow.
Check out some of our other business-themed articles for more helpful advice on setting up and optimizing your operations.