Does Your Company Really Need a Social Media Manager?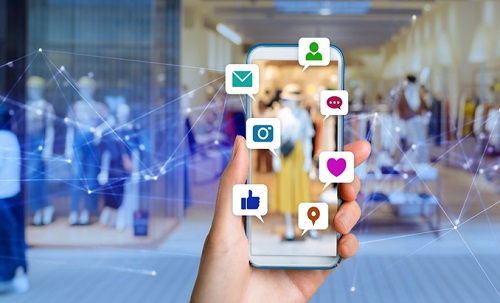 Today, the biggest businesses rely on social media, with a whopping 97% of Fortune 500 companies actively using social media.
If your company is like most, it, too, has a social media presence. But does it have a social media manager?
A social media manager can help you get the most out of your company's social media accounts. But how useful are they? Read on to find out.
What Social Media Managers Do
The role of social media manager didn't even exist only a handful of years ago. But today, as social media is a major driver of marketing and business success, social media managers are everywhere.
Social media management involves a few key skills and functions.
Tracking Trends
Social media changes swiftly, with new trends and apps popping up daily. And one of the most essential social media manager skills is being able to keep up with these updates.
If you hire a social media marketing manager, they'll know what users like, how the algorithm is changing, and what kind of content works. And when things change tomorrow, next week, or next month, they'll be the first to have valuable updates that can help your business stay ahead.
Marketing Results
Social media managers can help you get real results for your business.
They'll know how to look at your metrics to find any patterns or areas of improvement.
And they'll also be able to help with formulating campaigns to promote your company. They'll have all the best tools for campaign creations to get you the results you need, whether it's gaining followers or driving traffic to your website.
Social Engagement
Social media management can be time consuming, especially if you're trying to keep your customers and followers engaged.
A social media manager can save you time, interacting with your customers for you. They'll have the important task of responding to customer questions and keeping the comments section entertaining (and clean) on your accounts.
How to Hire a Social Media Manager
If you're ready to start working with a social media manager, it's important to find the best match for your company.
Because social media reflects your business's voice and brand, a social media manager should be familiar with your niche, the kind of product or service you offer, and your typical audience.
They should also have a proven record of success. Look at candidates' work experience and how they've helped other accounts grow. Specifically, they should have experience with the kind of results you want, such as gaining followers or creating effective social media advertisements.
Finally, ask for recommendations from others who have hired a social media manager. A friend or professional acquaintance may know the right person to help you find success on social media.
Get the Most Out of Social Media for Your Business
With most companies having at least one social media account, it's important to boost your company's presence and stay on top of the trends. A social media manager can help.
Find a professional social media manager to help you meet your branding, marketing, and sales goals.
Learn more about social media and digital marketing with our latest marketing articles!