7 Proven Auto Dealership Marketing Strategies to Boost Sales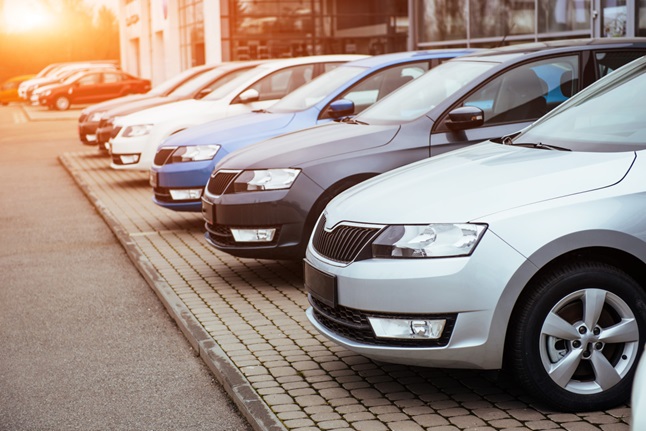 Are you struggling to draw more customers to your auto dealership? You're not alone. In fact, 65% of businesses say generating leads and traffic are their biggest challenges.
With a strong online automotive marketing strategy, you don't have to struggle. Instead, you can awe and attract customers with ease.
Here are seven auto dealership marketing strategies that can set you up for success. With these tips, you can increase virtual car sales. Then, you can get ahead of the competition and grow your business.
Start marketing with these seven simple strategies today!
1. Update Your Website
Before anything else, take a look at your website. If your site is old and outdated, these auto dealership marketing strategies won't work. Instead, you need a wow-worthy website set to boost virtual car sales.
Work with a web design and development team to create a stunning, fast website. Make sure it's secure and mobile-optimized, too.
When developing your website, focus on the user experience and Google's Core Web Vitals. The Core Web Vitals are user-centric ranking factors. Creating a better user experience will encourage people to explore your content.
Make sure your site shows off your branding, too. Keep your brand consistent as you use these online automotive marketing tips. Consistent branding can help boost awareness and recognition.
When updating your website, try:
Adding an SSL certificate
Speeding up page load times
Organizing the navigation
Using negative space
Helping your CTA buttons stand out
Using high-quality, professional images
Adding online chat
Having a designated online salesperson
Adding an online chat feature can ensure you quickly answer any questions your site visitors might have. Answering their questions can lead them through the buyer's journey. If people struggle to find the information they need, they'll leave.
2. Create Wow-Worthy Content
Once you update your website, you can use it to share your branded content.
High-quality content can engage and inform your visitors. First, research your target audience. What do they care about?
If you're focused on a broad audience, segment them into groups based on:
Age
Gender
Location
Household income
Current vehicle
Dream vehicle
Buying behaviors
Interests
Hobbies
Pain point
Budget
Then, determine what they search for online when looking for a car dealership. Use keyword tools like SEMRush, Answer the Public, and Keyword Planner. Then, create content based on their search queries.
Try experimenting with different forms of content. For example, you can create blog posts, videos, infographics, polls, and quizzes. Then, review your website data to determine which pieces of content attract more visitors.
Include internal and external links within your posts, too.
Internal links send readers to other pages on your site. You can encourage exploring and direct them to an inventory page.
External links send readers to other websites. You can link to data or research to boost your authority.
Don't forget to end your posts with a strong call to action to encourage leads and sales.
3. Boost Trust With Reviews
About 95% of customers read reviews before making a purchase. Adding customer reviews to your automotive marketing strategy can boost brand trust. Consumers might feel more comfortable with your business knowing others have trusted you in the past.
First, encourage your happy customers to post their reviews on your Google My Business (GMG) listing. Then, use a plugin to feed those reviews to your website.
Make sure to keep your GMB listing up-to-date. Consumers can check your listing to find your business location and website. If the information is inaccurate, they might struggle to find you.
You could miss out on a lead as a result.
Consider using your reviews to create an eye-catching testimonials video. You can share the video on social media or a page on your site.
4. Master Search Marketing
Search engine marketing involves search engine optimization (SEO) and pay-per-click (PPC) advertising.
SEO can help your website rank higher on search engines like Google. You can boost brand awareness and generate more traffic. A higher ranking will position you ahead of competitors, too.
Each time someone clicks on your PPC ads, they can reach a landing page on your website. PPC ads can appear on social media or search engines. You can use PPC to boost awareness and traffic as well.
First, make sure to optimize your website content using your keyword research. Use a single target keyword for each post. Then, sprinkle in secondary keywords.
Develop eye-catching, branding visual ads for your PPC strategy. Make sure to create dedicated landing pages on your site, too.
You can also work with an experienced team to generate auto sales leads for your business.
5. Stay Social
Once you start creating content for your auto dealership marketing strategy, share it! Post your content on your social media accounts. Then, encourage conversations.
For example, you can end your captions with a question. As people respond, comment back. Keep your followers engaged.
If they have any questions, let them know you're there to help.
You can also work with an influencer to boost brand awareness and trust. You can leverage the influencer's existing audience to build your own.
6. Keep Emailing
Email marketing is a great way to nurture your leads.
First, make sure to add a dedicated form on your website for newsletter subscriptions. Then, send emails about new inventory, sales, or events. Keep your subscribers up-to-date.
Let people know they can get exclusives through your email newsletter. Then, follow-up with those leads to boost sales.
7. Use Remarketing
Remarketing is another search engine marketing strategy. You can create dedicated ads that appear in front of previous website visitors. Then, you can encourage those visitors to return to your website.
Create a dedicated landing page for your remarketing campaigns.
With remarketing, you'll have a second chance to turn a visitor into a sale.
Drive Toward Success: 7 Proven Auto Dealership Marketing Strategies
Boosting your auto dealership business doesn't have to feel stressful. Instead, start using these seven auto dealership marketing strategies. You can boost brand awareness, increase virtual car sales, and get ahead of the competition.
Set your dealership up for lasting success with these seven tips today!
Searching for more tips and tricks? You came to the right place.
Explore our latest guides today.