Important Social Media Marketing Benefits You Need for Your Business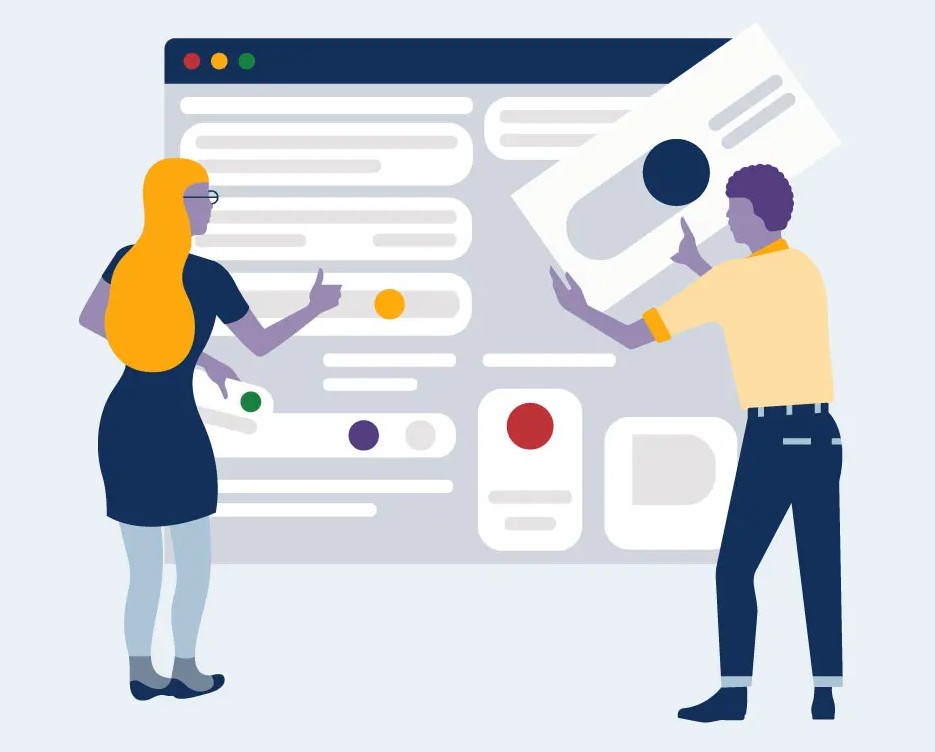 As per the top influencers in the Indian influencer network, imagine investing as little as 6 hours per week to significantly boost your company's visibility, traffic, and revenues. That is correct! One of the numerous benefits of social media, according to over 90% of marketers, is the enormous exposure it gives their business. Strategy and originality are both necessary for social media marketing. Its significance cannot be emphasised, despite the fact that it could appear overpowering.
Social media marketing is ideal for businesses of all sizes to engage with potential customers and clients. When it comes to learning about, following, and doing business with other people's companies and organisations, social media platforms like Facebook, YouTube, Twitter, Instagram, Quora and LinkedIn are essential. When done correctly, social media marketing can enable your company to reach new heights of success by creating long-term brand advocates and customers.
In this article, we'll go over the definition of social media marketing, its advantages, and how to use it as a productive tool to engage with your target market and expand your company.
Cost-Effective
Social media marketing is possibly the most affordable component of an advertising plan. Virtually all social networking sites provide free profile creation and registration; therefore, sponsored advertising will be pretty affordable compared to other marketing tactics. Being thrifty enables you to retain more funds for other marketing and business expenses while delivering a greater return on investment. Always begin paid social media advertising on a small scale to learn what to expect. Adjust your strategy as you gain confidence, and consider increasing your budget. The conversion rates may be significantly boosted with minimum effort and financial input, and you will finally get a return on your initial investment.
Branding
Social media improves brand exposure and awareness. Instead of just targeting the same old clients with marketing messages or incentives, it allows you to advertise your brand to new people daily. You can boost your company's exposure and reach more people by setting up accounts on all the leading social media sites. Additionally, you may motivate your supporters and stakeholders to share your page and information on various social media networks. This will enable you to connect with more prospective clients.
Encourages Visitors to Your Website
Social media marketing may help drive consumers to your website. Although search engines are excellent, relying too much on the results means losing out on many prospective customers. More varied incoming traffic streams are possible via social media networks.
Although social networks are excellent for driving visitors to your website, you need also think about how often you should publish. You don't want to turn into that pushy salesman since you'll alienate your audience.
Enhanced SEO
Many people are surprised to learn that social media presence might also raise search engine rankings since a successful SEO plan consists of various components. Although your actual social media marketing activity will not instantly improve SEO, the actions of others may.
Understanding how SEO works may enhance comprehension of this concept. Consider, for instance, that SEO heavily relies on high-quality backlinks. Your best content should appear on social media since people share engaging content. The greater the number of links to your company's website, the more potential opportunity for anything to go viral is imperative, which may significantly enhance your website's domain authority. Even though it may take time for extraordinary knowledge to get widely disseminated, social media is a fantastic tool to get things rolling.
Enhances Sales
Social media has been shown to have the highest lead-to-close rate of any kind of marketing. Your business will have more opportunities to turn prospective clients into paying customers as a result of the increased exposure that comes with being on social media networks.
As a result, companies may benefit greatly from embracing social media for marketing.
Boost Customer Service And Satisfaction Levels
One benefit of social media for businesses is that it gives you a direct channel to your audience, enabling real-time client interaction. This may have both good and bad effects on brands.
Brands that use social media to deliver real-time feedback pay attention to what their fans are saying and respond appropriately. Customers may compliment or criticise your brand in their comments, and how fast and effective your answer may affect your business's image. Brands that ignore this communication channel come to be seen as insensitive and irritate customers who stop supporting them.
Helps You Acquire Insights About Your Audience
As with social listening, audience research entails obtaining data from a large group of individuals. Although it focuses more on your particular product, it looks for the keywords your target audience will use. Social media is a good source of this data. Social listening is comparable to audience research. Although it focuses more on your product, it uses the keywords your target market will use. Social media may be used to acquire this data.
You can see the reach and analytics for each of your posts on Facebook and Twitter.
Keeps You Up To Date With Industry News
Social networking has already shown to be a useful tool for connecting with possible business partners and collaborators in your field. Additionally, by keeping an eye on your rivals and other companies in your sector, you might learn about any novel endeavours they are doing.
Social media, technology, and marketing strategies are all constantly changing. You'll want to learn about any significant changes in your industry and attempt to determine the cause. Being afloat in a cutthroat industry requires staying current on news that might influence you and your business.
Helps Build Partnerships and Perform a Great Influencer Marketing Campaign with the Global and Indian Influencer Network
Relationship creation and maintenance are crucial in almost everything we do as humans.
Social media has made it much simpler to maintain – and establish – genuine connections in a variety of contexts, including employment, friendships, partnerships, volunteer groups, and pretty much everything else that calls for cooperation and the strength of that team.
It is made much simpler by social media.
It's far more commonplace today, but when Twitter initially gained popularity, particularly among sports, movie stars, and other well-known figures, it seemed eerily simple to contact our role models and idols.
With the help of a proper influencer marketing agency in India, you can reap an immense amount of ROI with these social media marketing benefits you need for your business if done diligently with consistency in the right direction.