Top Tech Needed When Launching an At-Home Photography Business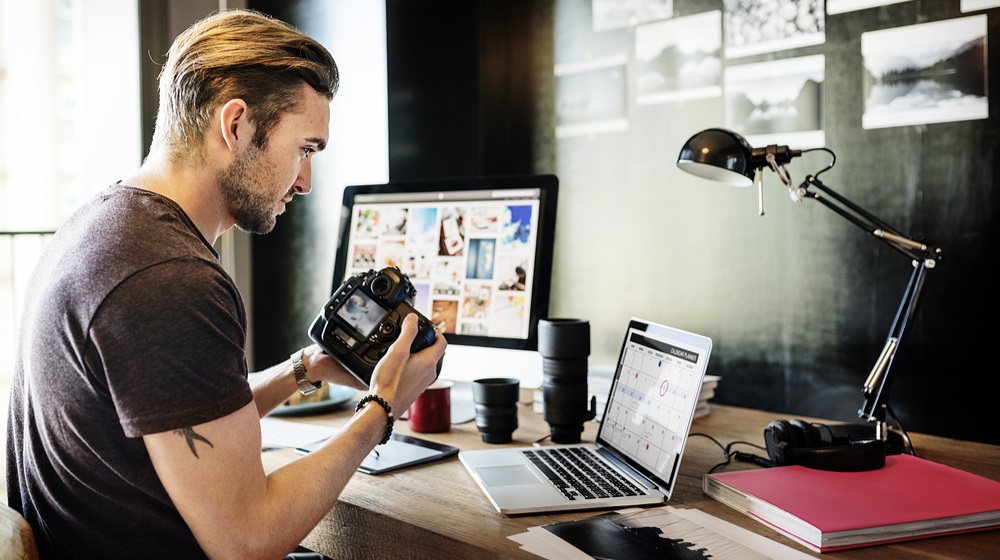 Have you always had an eye for photography and up until this point viewed it as something of a passion project? They say if you're going to start your own business, make sure it's something you love and feel excited about, which is why many end up transitioning their passion for photography into a career. But having a creative eye is just part of the process, you also need to set up a home office that will allow you to be productive and efficient.
Here we'll take a look at the top tech you'll need to outfit your new home office.
A Desktop Capable of Photo Editing
It doesn't matter what kind of business you launch from home, nowadays, a desktop computer is a necessity. It provides you with all the tools necessary to operate and manage a business, but for professional photographers, it takes it one step further. Your desktop is also necessary for photo editing, a huge part of your job.
If you hope to be competitive with other photographers out there, you need to be able to provide your customers with professional and beautiful results, which will likely include photo editing of images. This Lenovo desktop for photo editing is a great example of the options out there. Keep in mind the desktop needs to be powerful enough to run the editing software, which means the CPU is the most important component. Desktops that bill themselves as a professional workstation or a gaming PC typically have the kind of CPU capable of photo editing.
What About the Photo Editing Software?
And speaking of photo editing, you'll need professional-grade editing software that makes your job easy and intuitive. Opting for a budget-friendly version may not be the best idea when it can have such a huge impact on your business. Professional grade editing software has specific tools and features that entry-level software doesn't have, and that will affect the final prints.
What's the best photo editing software out there? Why not check in with other photographers and see what they are using? Some of the more common responses include:
Skylum Luminar AI
Adobe Photoshop
Corel PaintShop Pro
Keep in mind each of these will have its pros and cons, so it's important to do your research to figure out which solution will best fit your business model and client needs.
An External Hard Drive Is Useful at Home and on the Job
Here's a tech tool that isn't just important for your home office set-up, but can go with you on location. An external hard drive gives you peace of mind that your work is always backed up. Should you have computer issues, you know that your files exist on the hard drive. But experts suggest you don't get any old hard drive, rather you opt for solid state drives (SSD).
SSDs are faster and more reliable and photographers like that the disk isn't spinning inside. This means you can throw it in your camera bag and not have to worry about shaking things up and potentially harming the drive.
Once you cross each of these items off your list, you'll have the necessary tech tools to launch your photography business.