9 Best Internet Marketing Strategies to Grow Your Business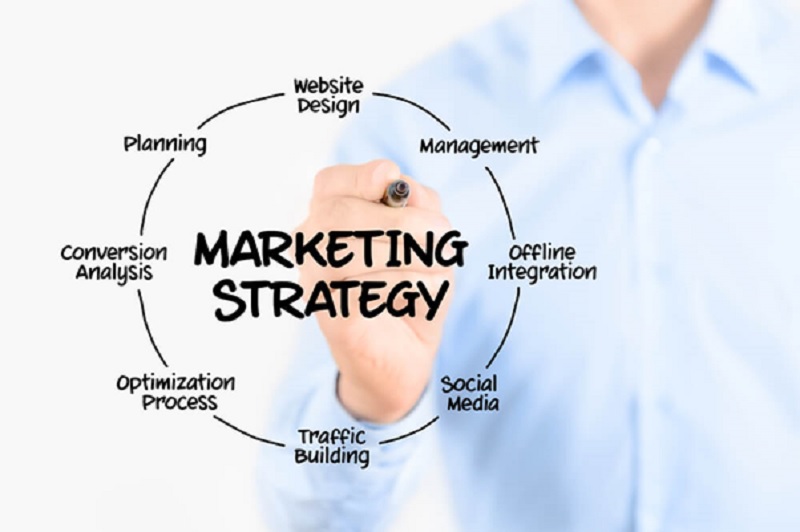 All businesses face growing competition – but not all know how to stay competitive in the digital era. The current landscape has become a battleground where everyone is fighting for their place and an increase in revenue.
Only some niches are equally competitive. However, to reach a wider audience, you must know which strategies can help you establish yourself in a competitive online landscape. It doesn't matter if you're a small startup or a well-established corporation; these strategies will help your business grow and thrive in the digital world.
Well-designed website
The first point of interaction is your website. It has to be designed with users in mind – it has to be user-friendly. Apart from prioritising sleek colours and innovative design, ensure it is easy to navigate. Users won't spend much time if they can't find their way through your website.
The bounce rate is important as high bounce rate indicates that people spend little time on the website. If the average session time is high and the bounce rate is low, people value your content and website and will be ready to purchase.
Mobile first
Apart from being well-designed, your website has to be mobile-friendly. Mobile marketing is the second strategy you need to adopt as the number of mobile device users constantly rises. Don't forget to track user behaviour on your website to know which areas need improvement.
Also, consider SMS marketing as an additional strategy to your current mobile marketing to reach people directly and inform them of your special offers.
Content marketing strategy
To work on building a strong online presence, you need to create high-quality content. It all starts with your website. Content on every page has to be specific, adequately optimised and relevant if you want to attract and retain users equally. Consider content as the lifeblood of your online presence.
The pieces should be versatile, from informative blog posts to engaging videos, as each will appeal to different audiences. Social media content also falls under the category of content, as each social media channel will reach users differently, but it all benefits your online presence as a whole. The best approach to a strong content marketing strategy is having a content calendar so you won't miss a post. Also, measure the reach of each piece equally, as these metrics and analysis of their performance will show you which areas of your strategy need fine-tuning.
Social media marketing
You will slowly but surely create a community by building a social media presence. Your online community is your audience, and social media platforms are the bridge that connects you both. Only some social media platforms are equally beneficial for some types of business, so pick your approach based on your target audience.
Consider the target audience demographic and unique advantages of each social media channel. When building your social media strategy, consider achieving regular engagement, frequent posting, and strategic ad campaigns.
SEO strategy
There are many aspects to this strategy, so the term SEO covers many things. An SEO expert will advise you on the first steps you need to take to ensure long-term success. For example, the team at Green Web Marketing can help you can increase organic traffic, improve your search engine rankings, and ultimately boost your online visibility. An expert knows where you'll need to focus first, like keyword research, on-page optimisation, and building high-quality backlinks to help you create a search engine-friendly website.
Newsletters and email marketing
Many businesses need to recognise the importance of email marketing. Whether it's in the form of a newsletter, promotional email, or a lead generation email funnel, it can help you in your overall digital marketing strategy.
This effective tool is often used for lead generation strategy, as building an email list won't cost you much, whereas it can help you with your marketing strategies as your business grows. Don't forget to segment your email list, for example, those who've purchased, those who haven't, those who've used a promo code and those who've signed up to download an ebook.
Each of these specific email lists can be addressed with a different email marketing strategy. Personalise these emails as much as possible and work on crafting compelling content to drive conversions. This strategy can help you achieve an impressive percentage of return on investment.
Paid advertising
Paid advertising or pay-per-click is an effective online marketing strategy that drives people directly to your website. You just need to know how to appear precisely to those who'll benefit from seeing your ad and buying your product. If your business is service-based, your ads should appear to those searching for a specific solution.
PPC is also known as the strategy that will boost your website traffic instantly, as your website will appear at the top of the search engine results page. Since this strategy requires some expertise if you want your budget to be spent on relevant keywords, you should find a skilled digital marketing strategy to outsource this or hire someone in-house.
Work with influencers
We used to ask our friends for recommendations and reviews. We can still do that, but we can also hear someone speak about a product or service online while casually scrolling through our social media feeds. We can be easily influenced to buy a product after we hear an online review, see an ad, or see that product at the store.
The power of influencer marketing should not be ignored, as we've been influenced many times by now. This can significantly expand your reach only if you team up with the right influencers for your niche. Identify and approach influencers who align with your brand values and target audience. Collaborate on campaigns that resonate with their followers for authentic engagement.
Affiliate marketing
Affiliate marketing is the key to an increase in sales and revenue. More sales and an increase in revenue is the key to business growth. Think about how to implement an affiliate marketing program and boost sales. However, just like with influencers, your affiliates should be carefully selected to ensure proper alignment with your products or services. Offer competitive commissions and provide affiliates with the resources they need to succeed.
Lastly, don't forget about online PR and reputation management. Don't ignore bad reviews, negative comments online, or any other type of backlash in the era of cancel culture. It's always best to have an online PR strategy and reputation management approach prepared in advance. You'll be prepared to  to address negative reviews or comments professionally and show you are committed to customer satisfaction.