How to Avoid the Most Common Digital Marketing Mistakes at All Costs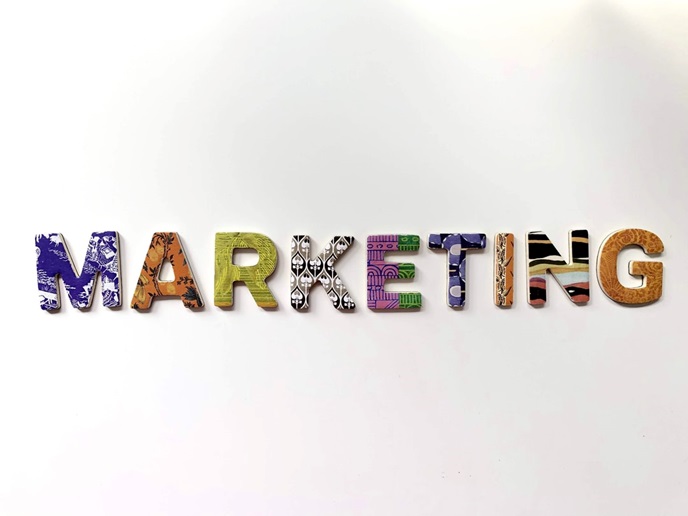 31% of American adults say that they're online "almost constantly." If you want to reach your customers, then using digital marketing techniques can be a great help.
While having a digital marketing strategy is useful, however, you need to be sure that you're making the most of it. Unfortunately, many marketers make mistakes online that can reduce the impact of their efforts.
Fortunately, we're here to help. In this guide, we'll tell you how to avoid the most common digital marketing mistakes.
Decide on a Target Audience
One of the biggest mistakes that newbie digital marketers make is failing to focus on their target audience.
Some businesses try to appeal to everyone with their marketing efforts and hope that their products will win people over. It doesn't actually work that way.
When using digital marketing, it's necessary to identify your target audience in the beginning and have an idea of who your ideal buyers are. This will give you the best chance of making sales and getting results.
Be sure to craft your content and marketing copy with your target audience in mind. Also, make sure that you're targeting these people by using targeting features on online ad platforms or when using other marketing techniques online.
Understand the Importance of Content
One of the digital marketing mistakes that businesses make is that they don't use content to their advantage.
These days, it's essential to have a content marketing strategy. This could include creating and sharing blog posts, videos, infographics, and other types of content to reach your target audience.
Be sure that you create a blog. Then, use search engine optimization (SEO) techniques to ensure that it gets found more often in search engines. A great blog can be a useful tool in a digital marketing strategy and can allow your business to connect with customers at every point of the buyer's journey.
Great content can serve as an introduction to customers or can inspire them to make a purchase. Be sure that you don't ignore this part of your digital marketing strategy.
Keep Mobile Users In Mind
When implementing a digital marketing strategy, it's also a big mistake to ignore mobile users. You need to optimize your website for mobile visitors and should be sure to keep mobile devices in mind when promoting your business.
Google now focuses on mobile devices first, and many people access the web using only their phones these days. This means that if you want to market goods and services to your customers, you need to focus on mobile users.
Especially if you're a local small business owner, marketing to mobile is a good idea. Many people will look for goods and services on their phones before walking into a local business.
Engage Your Customers
While many businesses make use of social media these days, many of them aren't interacting with their followers as much as they should be.
In addition to just posting on social media sites such as Facebook and Instagram, you also need to be interacting with others as well. If you receive comments or messages, you need to reply to them to build a deeper relationship with your followers.
Failing to stay engaged with your customers on social media, on your blog, and elsewhere online is a mistake. It will be less effective than speaking to your customers and replying to them often.
Don't Expect Too Much, Too Soon
A major mistake that marketers make with digital marketing is that they expect too much, too soon.
Although you can get some great results with digital marketing techniques, they don't always come fast. Particularly with strategies such as search engine optimization, for example, results can take time.
You need to keep your expectations in check when implementing a digital marketing strategy. Don't expect that you'll get great results overnight, but remember that marketing is a process that will take time to perfect. It may also take time to see the results of your efforts.
Stay Consistent
Businesses and marketers often make the mistake of being inconsistent with digital marketing. However, many digital marketing techniques work best when used on a consistent basis rather than every once in a while.
For example, with social media, it's better to post regularly several times a week on the same days rather than randomly once per month. This is true with other techniques and strategies as well.
To see results, make sure that you're consistent and that you continue to do the things that are effective for your business. In many cases, a customer will need to see your marketing messages more than once before they decide to take an action or learn more.
Track Your Results
One of the great things about digital marketing is that you can track the performance of your marketing efforts.
With analytics tools and features, you can track your ads or review the performance of your website. You can take a closer look at how well your marketing tactics are performing. This can allow you to figure out what's working and what may need some improvement.
You might want to learn how to determine if your marketing is working by visiting Fortibus Marketing.
Make sure that you're setting up tracking when aiming to get new leads and make sure that you're always paying attention to the data. Don't just leave your ads or other digital marketing techniques to run without tweaking them as time goes by.
Always optimize your ads and improve other digital marketing techniques that you use on a regular basis to get better results.
Avoiding the Top Digital Marketing Mistakes
If you want to get results for your business online, you should avoid the marketing mistakes listed above at all costs. Be sure to keep your expectations in check when implementing a digital marketing strategy. Make sure that you approach each technique you use in the most effective way.
Need more innovative marketing tips and advice? Find more digital marketing guides by browsing our blog now.