Loan in Lockdown: How to take a Personal Loan without Stepping out of your Home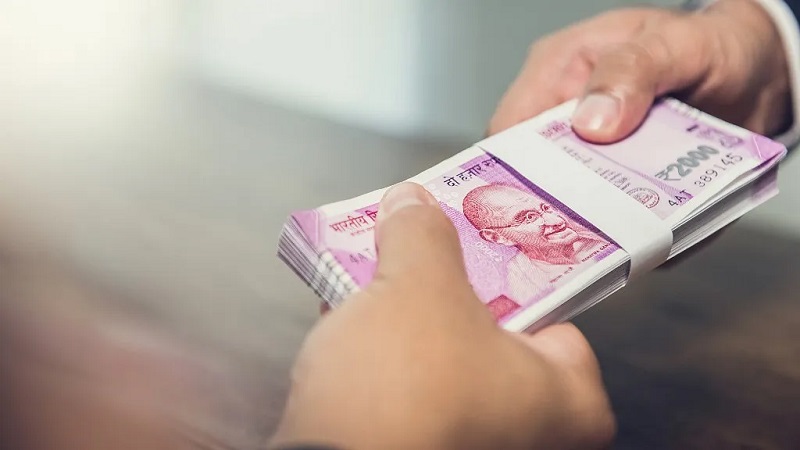 In the current pandemic situation getting financial assistance can be a tedious task. At the same time, it's become critical for businesses and self-employed individuals to seek credit to revive their professional activities that have been hampered by the lockdown. With the help of an online personal loan, anyone can get instant funds from the comfort of their home. Many banks and lending companies have come up with personal loan apps to make the online application process easier for their customers as you can no longer afford to take the risk of having face-to-face meetings with strangers. Here are a few simple ways to avail a loan without stepping out of your home.
Look for Lenders Providing Online Loans
The age of contactless financing and lending have made getting a loan a lot easier. Contactless funding means not having to meet your bank's representative physically. There are several other contactless forms of commerce occurring right now due to the pandemic situation such as deliveries made to your doorstep by online grocers are also being done contactless. These precautions minimize the chances of infection. You can search for banks that are providing loans through digital KYC methods. This also includes the use of Aadhaar OTP-based e-KYC as well as the recently launched Video KYC process provided by some banks.
Digital KYC methods make it easier for banks to authenticate customers remotely, without the need for physical meetings or even the handing of photocopied documents. The ongoing crisis made banks start using the loan process to acquire new customers digitally and at the same time beat the various challenges of the lockdown.
Review Your Details
Being the existing customer of a bank or NBFCs, you are not required to go through the application process all over again. You need to review a pre-filled form with all your details along with the loan amount, saving a lot of time rather than filling in a lengthy application form. Pre-filled information makes it easier for you to avail a personal loan online through a loan app or official website of the lender.
Check For Pre-Approved Offers
Having a good relationship with your current banks and financial institutions can help you get a loan with ease. You may already have a pre-approved offer from banks where you have savings accounts. These offers may relate to personal loans and credit cards as well. To smoothen the loan process of loan disbursal, banks and financial institutions create pre-approved offers for you based on your relationship with them. If you have a stable income, clean credit history and an established relationship with your bank, you may get your loan quickly. You can contact your bank for this, or go online to loan aggregator websites where all your pre-approved offers from various financial institutions will get listed in one place.
You can get a personal loan with the Finserv MARKETS app to meet a wide range of financial requirements. This loan app offers an enhanced user experience to its customer and greater control over various aspects of money management. Finserv MARKETS App is quite easy and effortless to use. This app is an efficient and practical way of looking after your finances which help you to get quick approval of loan application and credit tracking. Using a personal loan app can make it easier to apply for a loan instantly without visiting any bank.
AVAX has demonstrated as one of the most adaptable blockchain there is. There are various benefits to the Avalanche Blockchain, the three most factors that clients search for are the security, speed and the minimal expense of exchange that this particular chain offers. Best Avax NFTs to buy stamped on the AVAX blockchain offer all of that referenced previously. How about we take a gander at probably the Top 7 Avalanche AVAX NFT tokens to buy.