How to Set up a Bar Business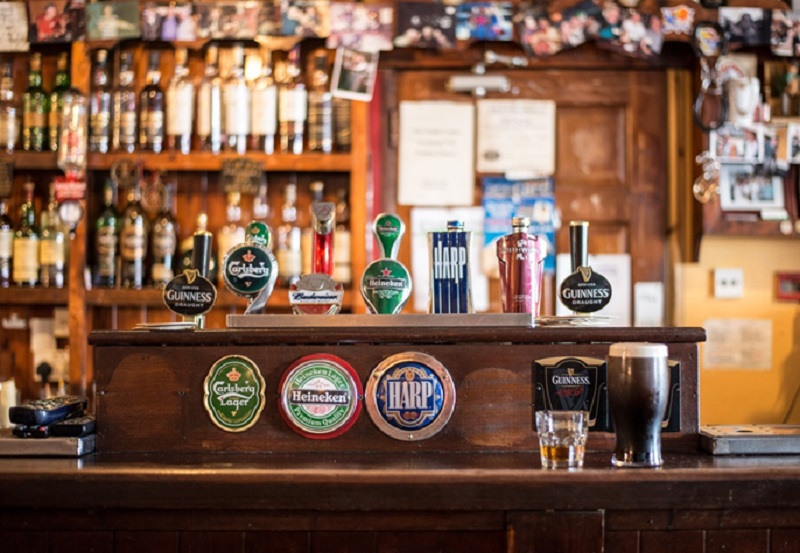 There are around 71,634 bars & nightclubs in the USA. If you want to run a successful bar, you'll need to be exceptional. Many bars will fail quite early because they simply didn't plan properly.
So what are some of the bar essentials that you need to be aware of when considering how to set up a bar? This article lists some key points you need to consider.
Create a Business Plan
One of the first steps you'll need to take to open a bar is to create a business plan. A business plan is essential for two main reasons. First, it serves as a blueprint for how you'll run your bar. Second, you can use a compelling business plan to attract investors.
Find a Good Location
Even the best bar ideas are nothing without a good location. Before you start buying bar equipment like bar fridges and beer pumps, you'll need to have a place in mind.
The location of a bar can make or break your business, so make sure you spend enough time looking for a suitable location.
Register the Business
Running a business without properly registering with the authorities is illegal. If you want your bar to be successful, you'll need to register it as a company. Unfortunately, how exactly you do this is different in every state.
You might choose to register your bar as a sole proprietorship, a general partnership, or maybe as something else. The type of registration you pick can have a significant impact on how you run your company.
Always make sure you do your research at this stage and register the business properly.
Choose a Name
When registering the business, you'll need to choose a name. A business name is always important, but it's especially important for a bar. It's no exaggeration to say that the name could make or break your bar.
In some cases, the name comes naturally. For example, you might name the bar after the building. For other bars, coming up with a name might be more difficult.
Take the time to come up with something catchy that rolls off the tongue. Also, make sure that you don't share a name with any other bars in the area.
Get Licensed
You can't think about how to open a bar without considering the licensing. Without a license from the Alcohol and Tobacco Trade and Tax Bureau, you simply won't be able to do business.
Keep in mind that this process could take between six to twelve months to complete. That's not all you'll need. You'll also need to get a local liquor license. If you're planning on selling food, you'll also need to get a food seller's permit.
Get a Supplier
Once you're properly licensed, you'll need to source your drinks and food. This is another step that can make or break your bar. If you don't have a reliable beer supplier, you don't really have a bar.
Consider asking other bar owners in the area who they get their supplies from. You might also check out online suppliers – but make sure they're trustworthy. Some suppliers will have certain terms and conditions, such as minimum order amounts, so make sure you're aware of those.
Secure the Funds
There's no getting away from the fact that it can cost hundreds of thousands of dollars to open a good bar. Unless you're very rich, you likely won't be able to pay for everything out of pocket.
You should consider startup business loans. If you can show the bank a solid business plan, it's very likely that you'll be approved. You could also consider a business credit card to cover the costs for small to medium purchases.
Design the Bar
A bar should be a welcoming place where customers can come to relax after a hard day. The design of the bar plays a big role in creating that kind of environment. Your design choices can do a lot to set the tone of the bar, so you need to make sure the aesthetics match the type of business you're trying to run.
Of course, there's more to the design than just aesthetics. You'll also need to design your premises in such a way that your staff can easily and safely move around.
If you're unsure about how to design your bar, you may want to consider working with an interior designer.
Market the Bar
Finally, you'll need to properly market your bar. Even the best financial plans or the flashiest looking bar will fail if you can't bring in the customers. Your marketing strategy should be versatile. You might try to pick up customers online through social media pages, but you could also do more traditional advertising methods, such as putting an ad in the newspaper.
You could also try running incentives to get customers to post reviews on sites like Yelp.
Have a Reliable POS System
Having a POS system that doesn't work when you need it could be disastrous. The POS system is an essential part of running a bar, so make sure you don't spend too little on one.
Without a solid POS system, your staff may struggle to process orders. During busy times this may result in a lot of mistakes.
Now You Know How to Set Up a Bar
Now you know how to set up a bar and some of the bar essentials. As you can see, to run a successful bar, you'll need to do a lot of forward planning. If you don't have a solid business plan, it's unlikely your bar will be successful.
If you want to learn more about some other business-related topics, check out the rest of our blog posts.