How Does Motor Trade Insurance Work?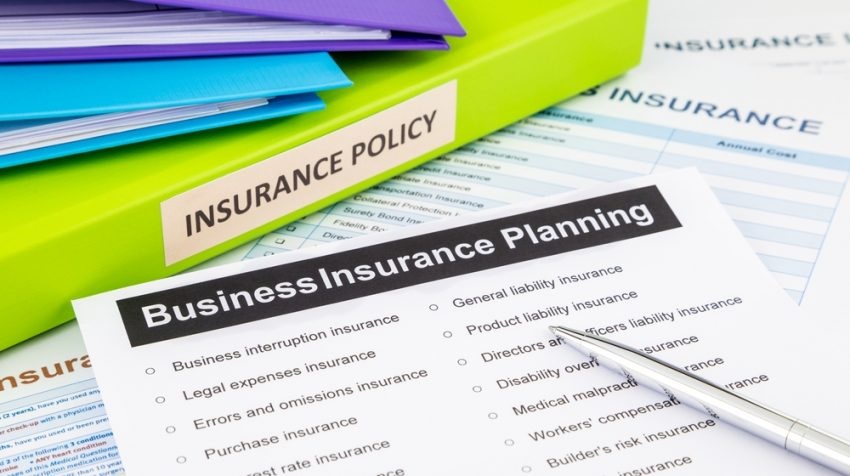 Getting insurance is crucial for added protection against possible risks. However, picking which one best suits a specific need can be hard with lots of policy covers available. The most difficult part is knowing their differences which may bring confusion for many clients. If you select the wrong policy, it may put your business at an extreme risk instead of enjoying its full benefits.
That being said, here is more that you should know about motor trade insurance with examples to better understand each point.
Motor Trade Insurance Explained
Motor trade insurance is simply composed of policies that cover businesses in the motor trade industry. It includes car repair services, MOT centers, tyre fitters, and many more.
Not all motor trade companies demand a single need of protection as each one has to face different types of risks, like accidental damages. So, there must be certain covers for the business owner as well as for the rest of the workers. This ensures everyone's safety against possible liabilities throughout the operation.
Motor trade insurance differs from a regular vehicle policy cover on how it is applied. The prior works for those who drive cars that are owned by themselves or by customers. On the other hand, regular car insurance gives you the right to drive a car for private uses.
How does it work?
Motor trade insurance works differently according to the type of services a business offers. It has to provide reliable policies that reassure greater protection for a particular company.
For example, if you are a mechanic who will test the car before a buyer has to buy it, motor trade insurance shall protect you from higher expenses. You will need equipment such as vehicle ramps to fulfill the testing process wherein being insured adds up to your comfort. Moreover, sales and service liability also play an important role to protect you against expenses when something goes wrong as you do the job.
Motor trade insurance is also suitable for buying and selling cars because of potential road risks. There will be dangers in driving many vehicles like losing goods in transit. Therefore, a policy cover is vital to release you from liabilities.
A tyre fitter also benefits from motor trade insurance to gain protection against all risks. It covers expenses that resulted from damages as you drive a customer's vehicle or fix some parts of it. This insurance is also made for employees that need covering.
Different Types of Motor Trade Insurance
Motor traders are better off with the right policy cover. It is under the law that they must get motor trade insurance for their advantage as well.
It has three main categories that motor traders can consider, which includes:
This type of motor trade insurance is ideal for motor traders who often drive a vehicle on city roads. Also, it best fits general car repair and other businesses that care for vehicles.
Such insurance is offered by a third party to protect motor traders against damages, injuries, and other risks. Covers available also include fire and theft protection.
Another common insurance for motor traders is the one that deals with liabilities. It is essential for vehicle businesses with a lot of employees that require a covering.
Below are the types of liability insurance you can avail:
Public Liability: Perhaps the accident has injured someone in the public, this cover will take responsibility for all the possible claims.
Employer's Liability: All of the workers have the right to be protected in case of trouble. This is likewise in adherence to the law.
Indemnity Cover: Workmanship may not be out of flaws at all times. So, here is a cover in the case of defective parts to minimize your expenses.
This insurance type simply means a combination of the two covers. It protects a motor trader from all the possible risks that have occurred at commercial or residential places.
Disadvantages of Not Getting Motor Trade Insurance
Some motor traders may choose the wrong policy covers or prefer not to get one. This will only double the risk for your business, including:
It is illegal and won't provide enough protection as you are expecting.
It causes a business to face several fines and even imprisonment.
The business won't be at ease when something bad happens.
Who to Contact?
Motor trade insurance in Perth is one of the professional bodies that could satisfy your desire for protection. It has to offer the most appropriate policy covers for your business at a reasonable rate. It includes public liability insurance, employer's liability, and a lot more.
Get in touch with the staff to help you understand each cover to enjoy its full advantages.  Then, you will see other services you might need that meet your budget.
Final Words
To sum it all up, motor trade insurance aims to protect anyone in connection with the vehicle. It could be the car owner, driver, repairman, and the general public. There are possible risks when driving along the road, such as accidents and loss of belongings.
The need for extra protection against liabilities is possible with the right policy cover. Thus, finding a reliable insurer can help to land on the best coverings available in the market. Search for the best deals and compare the premium rates to select a policy cover that cuts your cost.