Are Solar Panels Worth It in Ohio?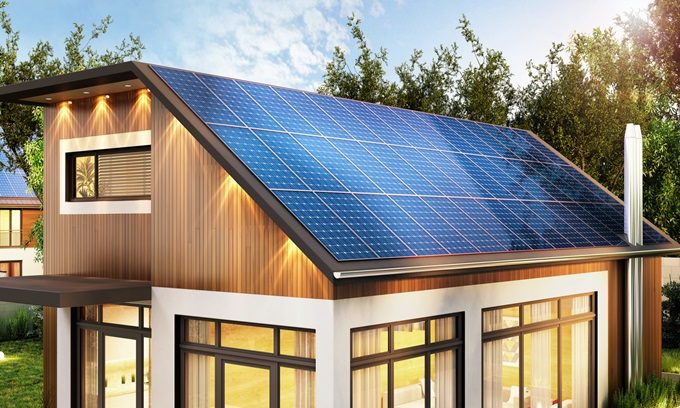 Are you living in Ohio and considering installing solar panels on your property? If so, then there has never been a better time to do so. The cost of installing solar panels has never been more affordable; the average cost in the United States has decreased by more than 70% over the past decade alone.
The benefits of installing solar panels on your property are many, and they include both financial and environmental considerations. Over the approximately 25-year lifespan of solar panels, homeowners stand to save thousands of dollars on their home energy bills.
In this blog post, we will highlight why solar energy is the way to go for Ohio residents.
What Is the Average Cost of Solar Panels in Ohio?
For most people, the number 1 determining factor when considering solar panels is the upfront cost. This, of course, must be weighed up against the potential savings over the panels' lifespan. In the state of Ohio, the average cost of installing solar panels is $10,351 to $12,651, based on an average-sized solar panel system (6 kW).
Over the lifespan of the solar panel system, this represents energy savings of between $44,628 to $54,545. There is an average payback period of just 5.6 to 6.9 years, which represents fantastic value.
Factors that ultimately determine the exact cost and value of solar panels include:
The exact size of your solar panel system
Your home's energy needs
Your home's location and sunlight hours
State and federal incentives
System equipment type
Installation company
Check out blueravensolar.com/state-ohio/ if you are interested in making the switch to solar in 2021.
Benefits of Solar Panels for Your Home
The ability to save thousands of dollars on energy bills is a driving incentive for most homeowners when considering solar panels. In addition to not being dependent on the grid, there is also the opportunity to sell any excess electricity generated through net metering.
Outside of the financial aspects, solar panels are prized as they utilize solar energy, a clean, renewable, and abundant energy source. Compared to other types of energy, such as coal and oil, solar energy is not harmful to the environment.
The use of solar energy helps to protect the earth from climate change and lowers an individual's or family's carbon footprint. If you have been looking to make practical changes that are positive to the environment, then solar panels are the way to go.
It is also worth mentioning that solar panels can increase the value of your property, should you consider selling it in the next two and a half decades.
Choose Solar Panel Installation in Ohio and Reap the Benefits
Solar panels are highly recommended in Ohio, given their ability to save homeowners on their energy bills and lower their carbon footprint. Given the recent advancements in solar technology, now is the perfect time to make the switch to solar energy.
Like this blog post on why you should opt for solar power? Be sure to check out our other interesting articles on the rest of our blog today.