All About Third Party Vendor Management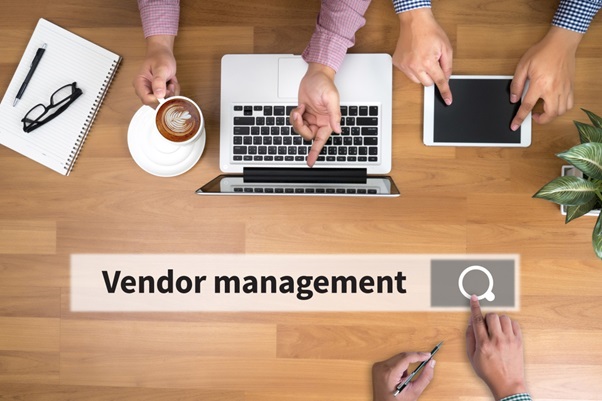 Have you considered third-party vendor management for your business?
This is a service where your vendors are assessed and surveyed to protect your company's security. You want to make sure that your vendors don't add a dangerous risk to your business.
Risks can include data breaches, legal risks, financial risks that can compromise or shut down your business.
So what are all the services that fall under vendor management?
Here's what you need to know about the benefits of third-party vendor management:
It Offers Cyber Risk Management
Take a moment to think about all the digital services and vendors you rely on for your business. How trustworthy are your vendor relationships?
Do you use a payment authorization service to make payments and receive funds?
How well do you trust this authorization service? After all, it has information on your company's bank accounts and credit cards.
A vendor management service will help you assess the security features of your digital services. It'll ensure that your relationship with your vendor offers protection.
Laws and Regulations
All industries will have to follow laws and regulations to avoid penalties or closures. You want to make sure your vendor relations are responsible.
While you might adhere to your industry's laws and regulations, you can't guarantee this from your vendors. If a vendor violates a law or regulation, they might have to end their relationship with you.
This can slow down your business or even bring it under intense scrutiny. A vendor management service will catch any red flags from your vendors.
They can also, to some extent, advise your business on the laws, regulations, and compliance about your industry. They can educate you on how to follow these rules and avoid issues with your business.
Hold Onto Your Money
What could be worse for a business than losing its capital? This is a major risk, no matter how small your business is.
A vendor management service can help you assess the financial risks that your company is facing. The service works as a supplement or an alternative to your company's accounting department.
They can assess your vendors to see which ones lead to your company losing revenue. They'll also assess your excessive costs to make sure your company isn't going over budget!
Why Hire a Third-Party Vendor Management Service
By now, it should be clear that there are numerous benefits to hiring a third party vendor management service.
The main protection of the service is that your company will be surrounded by benefactors, rather than bad actors. Just as you want to be careful whom you associate with, you want to apply the same rules to your company.
As such, make sure you schedule a consultation with a service as your business scales.
Share This Guide
Now that you know all about third-party vendor management, you're ready to use this service for your company.
You can be assured that you'll have a reduction in financial, legal, and cyber risks once you use these services. There are also numerous other services that third-party vendor management can use to protect your company.
Please share this guide with your fellow entrepreneurs and business owners. There's also a ton of great articles on running your business on our blog!