A Guide to Pursuing a Career as an Aged Care Worker in Australia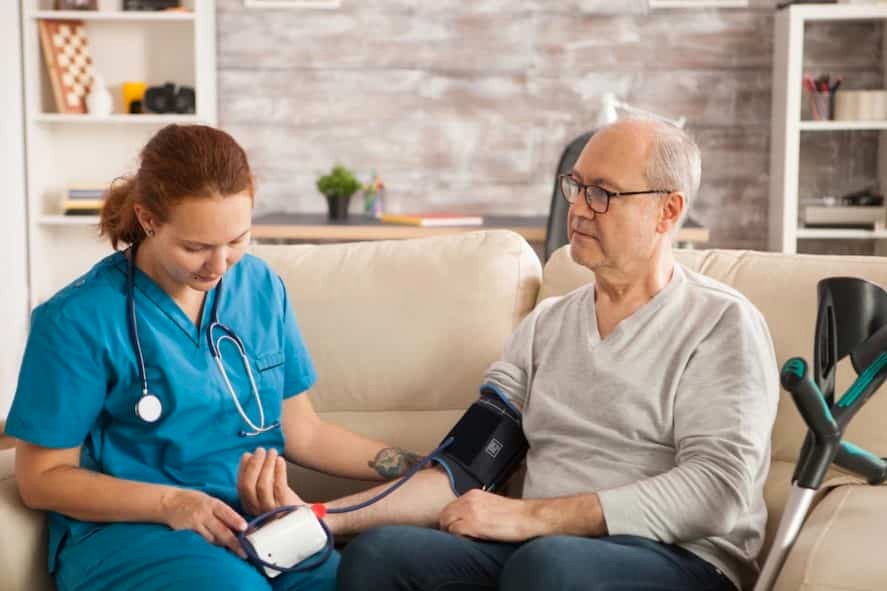 If you have a passion for caring for others, particularly the elderly, a rewarding profession as an aged care worker might be an ideal choice for you. Aged care workers offer various forms of support to aging individuals, including assistance with personal hygiene and transportation for those who are no longer able to drive. Additionally, they provide valuable companionship to those with limited mobility, ensuring they can engage in social activities to the fullest extent possible.
The aged care industry in Australia offers numerous entry-level positions, making it easily accessible for aspiring professionals. Furthermore, it is a growing sector with a promising job outlook.
Understanding Aged Care in Australia
In Australia, the Department of Health allocates significant funding, amounting to over $21.5 billion in the 2019-2020 budget year, to aged care services. These funds primarily support aged care workers, who play a vital role in delivering essential services to seniors. As the population continues to age, the government's funding for aged care is increasing, leading to abundant job opportunities for both new and experienced aged care workers.
All Government-funded aged care services are overseen by the Aged Care Quality and Safety Commission, which establishes quality standards for organizations providing aged care. These standards are highlighted in the Charter of Aged Care Rights, outlining the rights of all participants in aged care.
Various government programs provide funding for aged care services. Initially, these programs allocated funding to approved providers, who then delivered the services. However, in 2017, the funding structure for home care underwent a reorganization to implement consumer-directed care. Under this new structure, home care funding is directly allocated to aged care participants, enabling them to choose their preferred care provider. By July 2024, residential care funding will also transition to a similar consumer-directed care framework.
Although the management of funds lies with the providers, aged care workers should be aware of the consumer-directed care structure. This framework aims to provide participants with choice and control over the services they receive. Consequently, as an aged care worker, the quality of service you deliver to your clients is a crucial factor in determining their satisfaction with the provider you work for. By providing high-quality service and meeting client needs, aged care workers contribute significantly to both the well-being of their clients and the success of their employers.
Funding programs for aged care are categorized based on the type and setting of services provided. The three main settings for aged care are home care and residential care. Home care receives funding through two programs: the Commonwealth Home Support Program, offering entry-level support to mostly independent individuals, and Home Care Packages, which provide more extensive care to help people remain in their homes. Residential homes receive subsidies through the Aged Care Funding Instrument, which considers the number of residents and their level of care needs.
Do Aged Care Workers Need Insurance?
Disability workers in Australia may benefit from having insurance coverage due to the nature of their work and the potential risks involved. Insurance can provide financial protection and peace of mind for aged care workers, who often provide care and support to vulnerable individuals. With insurance, workers can safeguard themselves against potential liability claims arising from accidents, injuries, or incidents that may occur while on duty. Additionally, insurance coverage may include protection against professional negligence claims, ensuring that workers are supported in the event of any unforeseen circumstances. Ultimately, having insurance can be a valuable precautionary measure for aged care workers, offering them a sense of security and protection throughout their careers.
Aged Care Worker Job Description
As an aged care worker, your primary responsibility is to provide direct services to seniors. You may work in various settings, such as people's homes, residential care facilities, or the community. To excel in this role, you must be responsible, compassionate, possess excellent communication skills, and adapt easily to changing situations. It is also beneficial to have knowledge of first aid, hygiene, home maintenance, and general health.
If you choose to work in home care, you will travel to clients' homes to provide support services. Since you will be going to different locations, your workplace will vary. Home care aged care workers typically enjoy a higher level of independence, as they may be the sole staff member present at a client's house during their shift.
Alternatively, if you opt to be a residential aged care worker, your work will be based in a residential home. You will go to the same workplace every day and collaborate with a team of staff members, providing you with more support but less independence.
In your role as an aged care worker, you will be responsible for a wide range of services, including personal care, overnight care, and companionship. Assisting with activities of daily living, such as showering, grooming, and dressing, is a common task. You might also help with cooking, cleaning, meal planning, transportation to stores and community activities, and mobility support for clients facing mobility challenges. Additionally, you may organize activities to enhance social and emotional development, such as reading or playing games. In some cases, you may be involved in basic clinical care, such as catheter care or medication administration, under the supervision of a registered nurse.
A typical job description for an aged care worker may include the following tasks:
Establish and maintain strong relationships with clients and their families.
Provide personalized, client-centred care within their homes.
Assist with domestic household tasks like cleaning, laundry, and meal preparation.
Arrange transportation for shopping, appointments, and recreational outings.
Support clients with personal care tasks, including grooming, dressing, and maintaining hygiene.
Adhere to health and safety guidelines to ensure the well-being of both yourself and your clients.
Qualifications for Becoming an Aged Care Worker
Becoming an aged care worker does not require any specific certifications, as it is an entry-level position. However, as you will be providing direct client care, you are considered a "key personnel" under the Aged Care Act of 1997. This means that to work for an approved provider, you must meet certain standards.
To qualify for a key personnel role in a Government-approved aged care provider, you must not be a disqualified individual. This entails meeting the following criteria:
You must not be currently bankrupt or considered "insolvent under administration." If you declare bankruptcy, you will be disqualified until your bankruptcy is discharged, which typically takes three years.
You must not have a criminal record that includes any indictable offences. Indictable offences are serious criminal offences that grant you the right to a trial by jury. Summary offences, which are less severe, do not disqualify you. To verify this, you will need to pass a National Police Check, which searches for convictions of indictable offences across all states and territories.
You must not be of unsound mind, meaning you do not have a mental condition that impairs your ability to understand and control your actions.
Meeting these minimum qualifications allows you to be employed as an aged care worker. However, obtaining relevant certificates can enhance your skills and increase your employability within the industry. The entry-level training for an aged care worker is Certificate III in Individual Support. This program comprises seven core units and six elective units. By selecting electives in the aging and aged care categories, you can specialize in a Certificate III in Individual Support (Ageing). This certification serves as the foundation for your career as an aged care worker.
For individuals interested in career growth and aspiring to supervisory roles in aged care, pursuing a Certificate IV in Ageing Support is recommended. This qualification enables you to provide higher-level care and oversee a team of carers.
Salary of an Aged Care Worker in Australia
The starting rate for a new aged care worker in Australia is $21.96 per hour, equivalent to $834.60 per week. This rate slightly surpasses the recently increased minimum wage of $20.33 per hour. On average, both new and experienced aged care workers earn around $1265 per week, which is slightly lower than the overall average for all occupations, which stands at $1460 per week.
Job Outlook for Aged Care Workers
The job outlook for aged care workers in Australia is excellent. Between 2014 and 2019, the industry experienced significant growth, with the addition of 45,800 jobs, representing an increase of nearly 35%. As Australia's population continues to age, the demand for aged care workers is expected to increase further.
Given the global pandemic's impact, now is an opportune time to enter the healthcare field. Aged care workers are in high demand, and the abundance of entry-level opportunities makes this industry an excellent starting point for a career with substantial growth potential.