5 Ways to Make Money on Instagram With Less Than 10,000 Followers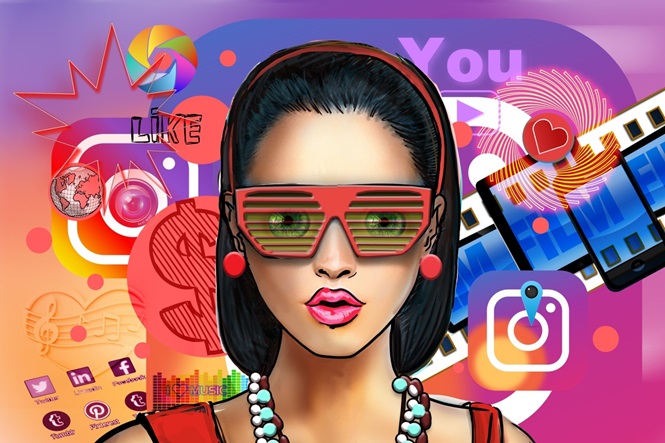 Anyone can make money on Instagram. Some Instagram influencers make millions of dollars from the platform each year.
Many newbies believe you need a large audience to make money on Instagram. However, some influencers make money on Instagram with less than 10,000 followers.
Strategic posts with defined objectives can help you monetize your Instagram account. If you want to make money on Instagram, continue reading. We'll explore five strategies worth considering.
1. Affiliate Marketing
Affiliate marketing lets you earn a small commission when promoting someone else's product. Many companies have affiliate programs to incentivize social sharing.
When in doubt, explore Amazon's affiliate program. You can receive a 4% commission on every product you sell on their site.
Promote your affiliate offers on Instagram to drive awareness. Boosting likes on these posts will generate social proof.
Some brands invest in Instagram likes to gain visibility. Review the price for Instagram likes before considering this option.
2. Promote Your Business
Promoting your business explores the same concept as affiliate marketing. However, you promote your product instead of someone else's.
Promoting your business on Instagram builds loyalty and trust. You don't need 10,000 customers to operate a successful business. Most companies only need 1,000 fans.
Depending on price points and conversion rates, you may only need a few hundred followers. Promoting your business on Instagram turns followers into customers. This strategy will help you make money on Instagram.
3. Sponsored Posts
You won't make a fortune on this strategy with under 10,000 followers. However, sponsored posts can still provide an income source.
Reach out to brands in your industry and offer sponsorship placements. You can also list your services on sites like Fiverr.
Don't rely on sponsored posts, especially if your account is small. The other strategies will provide more money in the short term.
4. Promote eBay Listings
Some people turn to eBay to clear up their clutter. If you sell something on eBay, let people know on Instagram.
Some of your friends may reach out and purchase your eBay listings. You can also use Instagram to gauge interest in your clutter.
Ask your followers what they'd buy from you and put the listings on eBay. If an Instagram follower offers a fair price, ask for a Venmo payment and ship out the item. You can also conduct this same transaction on eBay.
5. Run Ads on Your Videos
Do you create videos? You can make money on Instagram by running ads in those videos.
Instagram recently opened up video advertising. Creators earn 55% of the revenue their videos generate.
Each video you create can provide residual income. This income will add up over time.
Videos also help your account grow on Instagram. If each video reaches a larger audience, your earnings will increase.
Make Money on Instagram by Taking Action
Implementation is the only way to make money on Instagram. When you apply a strategy, you learn how to refine it.
Posting the right content helps you monetize well before reaching 10,000 followers.
Continue reading this blog for more Instagram and social media insights. You might learn a new tactic that takes your growth to the next level.