The Top Retail Design Trends Of 2021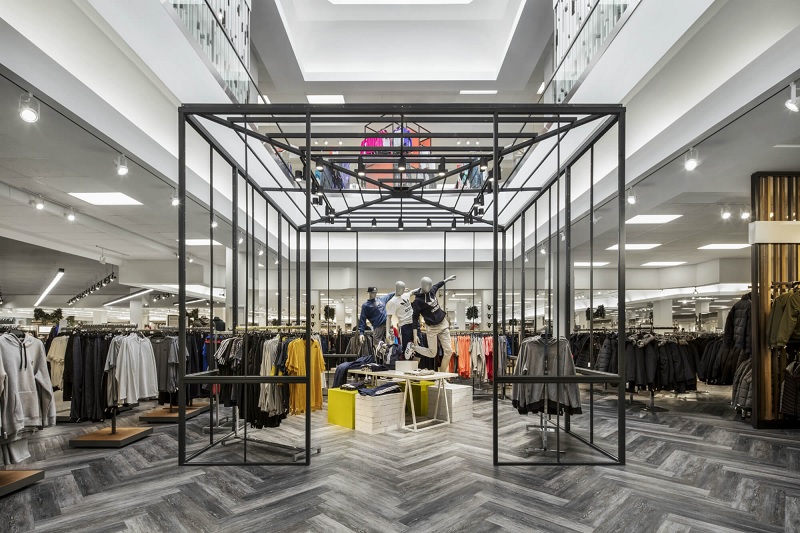 Retailers around the country have weathered significant challenges. Now, as customers look forward to reviving their high streets, shop owners are renovating their stores and increasing their appeal, as well as incorporating new technologies that allow them to keep up with modern shopping demands.
One of the most interesting changes made within brick and mortar stores is the adoption of typically internet-based services. The various lockdowns prompted to think of creative ways to operate a physical store without being able to welcome large groups of customers indoors, leading to novel changes among the retail industry.
Reflecting on the previous year and looking at newly popular changes taking place, here are my predictions for the top retail design trends of 2021.
Expediting or Eliminating the Checkout
Many shoppers will now be familiar with self-service checkout areas, often dreading their cumbersome interfaces that seem to inhibit a smooth checkout experience despite their intended efficacy. However, in the wake of pandemic health concerns, a cashier-less checkout experience has become a significant priority for businesses.
Many shops now offer Click and Collect services, allowing customers to order online and pick up their order safely. Other retailers are experimenting with technology to allow customers to simply choose their products from shop shelving and walk out of the store, paying for their goods via wireless scanners. This technology may seem currently farfetched but retailers, such as Amazon, have already begun trialling these concept stores to great success.
Increasing Personalisation
For many decades, the high street has competed with online retail. At first, it seemed that the efficiency and cost-saving of internet shopping would ultimately prevail in the competition. However, the reality has been quite different. Stores have shown amazing robustness, emphasising the qualities digital sales cannot offer.
One of these key qualities is personalisation. More stores are adding services, such as personal shoppers, which enable businesses to offer bespoke and individual retail experiences to their customers. Shop designs are becoming more malleable, allowing for staff to prepare and adapt their products to certain customers, choosing which products to display based on curated online profiles.
Brand Over Product
There's a well-known phrase that goes, you don't sell the steak – you sell the sizzle. As high street retailers look for new ways to compete against internet sales, they are moving away from products and focussing on branding instead.
This is decentralising store spaces, encouraging managers to remove retail shelving from the shop floor and place it to the side, within modular cabinets and upon slatwall panels, freeing up space for displays that better emphasise the so-called sizzle of the purchase. This also allows customers to browse a more spacious shop floor, not only keeping their distance from other shoppers but also enjoying the relief of wider walkways.
Emphasising the Local
Murals painted by local designs, store shelves displaying regional products, and advertisements using the area's favourite influencers. Stores are embracing locality, fortifying their position on the high street.
Numerous online search queries now relate to products and retailers 'in my area'. Retailers who, during the previous year's lockdowns, celebrated and embraced the local community were often able to weather tough times, raising support from customers with whom they had developed a relationship with.