A Quick Guide to Food Delivery Service Marketing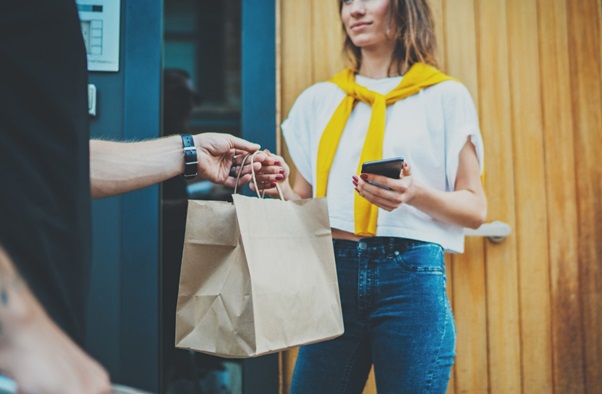 The food delivery market's big business nowadays! Need proof?
It's expected to be worth a whopping $76 billion by next year!
Clearly, there's no shortage of demand for high-quality food delivery services. But don't be fooled. With fierce competition in play, businesses in this niche have to work harder than ever to stand out and attract customers.
Looking for some online advertising ideas to take your company to the next level? Check out this quick guide to online advertising for your food delivery service.
Master the Delivery Process
Successful marketing efforts (whether they're online or offline) often hinge on a high-quality product. The result?
A key preliminary step is to hone the delivery process itself!
You want it running like a well-oiled machine. From the ordering system to the handover of the food itself, everything must be simple and easy for the customer. Not only will you boost your chances of receiving a positive review and word-of-mouth referrals, but people are also far more likely to become repeat customers.
Improve Your Web Presence
The next step is to ensure your food delivery service is discoverable online. From Google to Social media (more on this next), your current and would-be customers should be able to find you with ease!
This begins with creating a professional, high-performing, mobile-optimized website that's SEO-friendly and has an awesome user experience. Make sure you populate it with beautiful on-brand images, incorporate your menu, and specify the delivery details. Top tip: services like WordPress, Wix, and Squarespace can help you get started if you don't already have a website.
Leverage Social Media
Social media's a significant weapon in the arsenal of any digital marketer. You can use it to build your brand, show your personality, get exposure, develop a loyal following, run giveaways, promote your offers, and so on.
Pick your platforms wisely though. Because of the nature of the food delivery business, you'll benefit from ones with a strong visual component, such as Instagram and TikTok. The trick is to release content that's on-brand and relevant to both your target audience and the platform in question.
Employ the Professionals
Tried everything and still finding it hard to stamp your claim on this market? Don't fret. There are experts available to help!
Professional Food Delivery Digital Marketing Services can analyze your current efforts and pinpoint areas for improvement. Not only that, but they can play an active role in instigating new systems and strategies to bring new leads through the door.
Begin Online Advertising for Your Food Delivery Service
Food delivery services are tapping into a huge and growing marketplace. However, as a new business, finding ways to market your company, distinguish yourself from the competition, and attract new customers is never easy! With any luck, the online advertising tips in this post will help in this regard.
Keep the insights in mind and you should be on your way to greater success. Hungry for more information on this key business topic? Browse the "Marketing" section of the website now.