8 Effective Marketing Tips for Small Businesses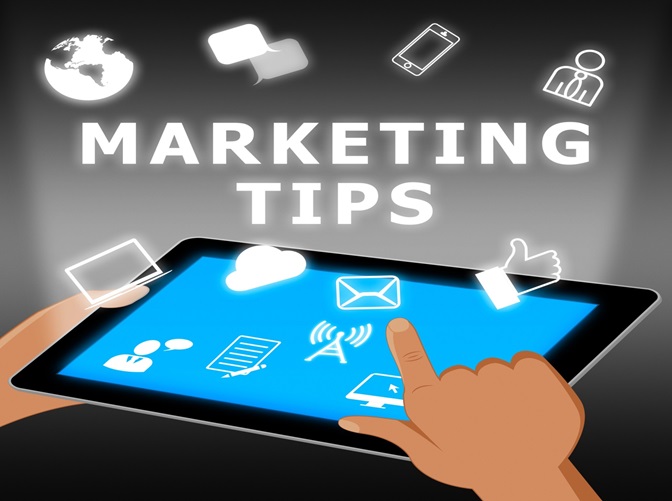 About 65% of businesses say gaining website traffic and leads is their top marketing challenge. Meanwhile, 80% of the leads you do generate won't convert into sales. Without a strong small business marketing strategy, you could struggle as well.
Here are eight marketing tips you can use to reach more customers online. Using different types of marketing can help you create an omnichannel strategy. Then, you can reach customers at different touchpoints to boost awareness, traffic, and leads.
Set your small business marketing strategy up for success! Start applying these helpful marketing methods and tricks today.
1. Gather Research
Before rushing to establish your small business marketing strategy, you first need to gather research. Otherwise, you could make assumptions about who your customers are and what they care about. Those assumptions might cost you valuable leads, sales, and loyal customers.
First, determine who your customers are, what problems they're facing, and how they behave. You can gather demographic and psychographic research to get started.
For example, you might consider their:
Age
Gender
Location
Household income
Marital status
Buying behaviors
Interests
Hobbies
Online behaviors
Career
Language
Education
If you're targeting a broad audience that falls into different demo- and psychographic groups, create buyer personas. Creating distinct buyer personas will enable you to create personalized content. Personalization can help you connect with customers.
In fact, over 50% of your customers will choose one of your competitors if you fail to personalize communications. Another 50% will pay more for products and services if you provide personally relevant content. Personalization could even boost your marketing ROI by eight times.
In fact, 90% of marketers report a measurable lift in results due to personalization. About 80% of consumers are more likely to make a purchase if you personalize experiences.
Keyword Research
You'll also have an easier time creating personalized content if you gather keyword research. Keyword research will benefit your search engine marketing (SEM) strategies.
Determine what keyword your customers use when searching for your products, services, or brand online. You can use tools like:
SEMRush
Answer the Public
Moz
Google Trends
Keyword Planner
Create a list of long-tail keywords and secondary keywords. Long-tail keywords feature four or more words. These phases will allow you to understand the user's search intent.
For example, a consumer might search "flowers" online. They might want to buy flowers, understand the language of flowers, or find edible flowers. A longer keyword will allow you to determine exactly what they're searching for.
Then, you'll have an easier time creating the content they need.
2. Establish Your Branding
It can take over five impressions before consumers realize your brand exists. A distinct visual brand can help you stand out from the crowd. Otherwise, consumers might confuse your business with another.
Take the time to establish your brand guidelines before using the rest of these small business marketing tips.
Your brand includes your:
Mission statement
Vision statement
Voice
Tone
Personality
Image style
Font style
Logo
Color palette
Creating a brand guidelines document will help you maintain brand consistency across all channels.
3. Update Your Website
As you look into marketing services, consider hiring an experienced web design and development team. Update your website so it's fast, mobile-optimized, and user-friendly. A positive user experience (UX) will encourage more people to explore your content.
If your site is slow or difficult to explore, visitors might leave.
Your bounce rate will start to increase, which can hurt your search engine rankings. Low rankings will make it difficult for consumers to find your business online.
Make sure to maintain brand consistency across your site, too.
4. Create Content
Use your audience and keyword research to create helpful, engaging content for your target audience. You can create different types of content for different stages of the buyer's journey. For example, you might consider creating:
Blog posts/articles
eBooks
Webinars
Videos
Polls
Quizzes
Infographics
You can create different types of videos, including live videos, interviews, vlogs, and company culture videos.
5. Use SEO and PPC
Search engine optimization (SEO) and pay-per-click (PPC) advertising are types of SEM strategies. Both can help you appear in front of customers on search engines like Google.
Nearly 70% of all online experiences start with a search engine. Less than 1% of search engine users check the second page, though. With SEO and PPC, you can experience benefits of marketing like:
Brand awareness and recognition
Website traffic
Leads and sales
Brand credibility and authority
Brand trust and loyalty
Ranking ahead of the competition can help you appear in front of consumers online first.
Consider looking into marketing services that include SEO and PPC advertising. Working with an experienced agency can help you save time and money.
6. Stay Social
Don't neglect to add social media marketing to your strategy for the year. Social media allows you to engage consumers in real-time. You can attract them to your business, engage with your audience, and generate more leads.
As part of your social media strategy, consider working with influencers this year. Influencers can promote your brand, allowing brand trust to grow.
You can also post user-generated content (UGC). You can show on-the-fence shoppers other consumers love your brand. As brand trust grows, you could generate more leads and sales.
7. Email Often
Email marketing will help you nurture your existing leads.
First, add a lead magnet to your website and encourage visitors to subscribe in exchange for a discount code, tool, or eBook.
Once you've built an email subscription list, segment your list based on your buyer personas. Then, create personalized emails to nurture your leads.
You can start using marketing automation to save time and energy as you use these tips. You can find more information here.
8. Analyze and Adjust
Once you start using these different types of marketing, analyze the results from your efforts. Spot trends and look for ways to improve.
Making adjustments to your marketing campaigns can help you generate more leads and sales in the future.
Set Success: Use These 8 Marketing Tips for Business Success Today
Don't miss the chance to set your business up for long-term growth. Instead, start using these eight marketing tips. With these marketing strategies, you can generate more leads and sales.
In time, your ROI will rise, enabling your business to grow.
Searching for more tips? You're on the right blog.
Explore our latest articles today.