8 Benefits of SEO for Small Businesses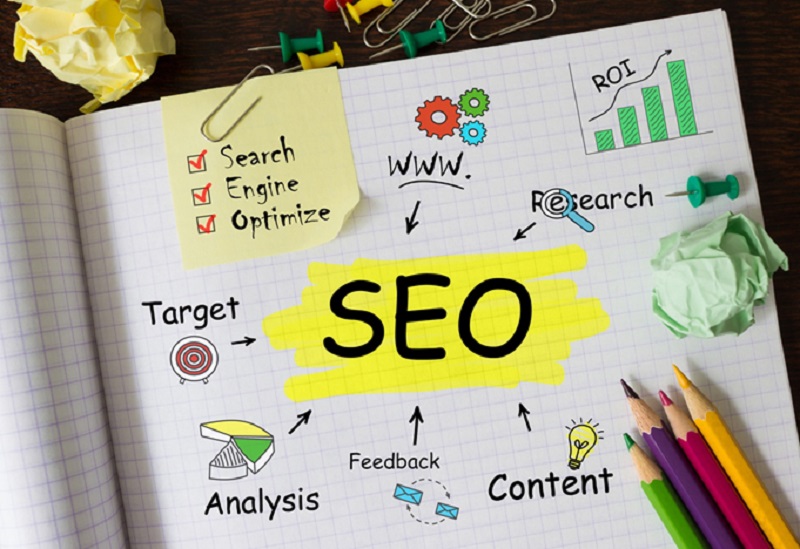 Are you struggling to generate leads and website traffic, even with a strong marketing strategy? You're not alone. In fact, 65% of businesses claim these problems are their top marketing challenges.
Without leads, your business might never get the chance to grow!
Don't let that happen. Instead, consider using search engine optimization (SEO) this year. A strong SEO campaign can put your business at the top of search pages.
On the fence about SEO for your small business? Here are eight benefits of SEO to consider first.
After discovering the importance of SEO, you can make a more informed choice with your business in mind. Then, you can select SEO services and begin putting your business at the top!
Read on to discover why SEO is important today.
1. Boost Brand Visibility
About 59% of shoppers prefer choosing brands they already recognize. In fact, the more people recognize and believe in your brand, the more they'll buy. Unfortunately, it can take over five tries before you develop even a little brand awareness.
If consumers aren't seeing your brand online, they might never realize your business exists in the first place. Instead, they'll start shopping from your competitors.
In time, they might even become loyal customers with your competitors, impacting your ability to draw in new sales.
Instead of letting your competitors take the lead, consider using SEO to boost your brand visibility this year.
Search engine optimization can improve your rankings on search engines like Google. Each time consumers search for relevant keywords, your website will appear.
They'll begin interacting with your branded marketing materials, allowing brand awareness to grow in time. Eventually, awareness can become recognition, allowing you to remain top-of-mind.
Consumers will begin associating your business with your product or services. They'll think of you before anyone else!
Instead of asking "why is SEO important for my business," give your business a boost with SEO services.
2. Establish Credibility
Consumers prefer shopping from businesses they already know and trust. They search for experts in the industry, too. You can establish yourself as an industry expert with SEO services.
For example, you can use thought leadership blog posts to demonstrate your experience in the industry. Consumers will begin to see you understand the problems they're facing. They might even start relying on you for advice.
Remember, one of the best benefits of SEO is it can boost your rankings on search engines. Higher rankings will place your website ahead of other businesses. Consumers will see that you rank ahead of the competition.
A higher ranking could help boost your credibility even further. After all, consumers don't want to choose businesses on the third page of Google. Instead, they want businesses that rank at the top of the first page.
Understanding the importance of SEO will help you boost your credibility, allowing you to gain more customers.
3. Gain Relevant Website Traffic
SEO can help you focus on your ideal customers.
You can determine what keywords your customers use during a Google search. Then, you can start creating content with their needs in mind. You can use your SEO blog content to demonstrate your ability to help.
Higher rankings will allow you to reach those customers online. As they click on your posts, they'll visit your website to learn more about your brand. Generating website traffic can lead to higher dwell times.
Higher dwell times can boost your search engine rankings even more. Eventually, you'll reach the top of the first page. Then, you can begin generating even more website traffic.
In fact, SEO drives 1,000% more traffic than organic social media. About 68% of all experiences online start with a search, too.
To further boost your rankings, you'll need a link-building strategy. Consider working with an experienced Digital Marketing Agency that offers SEO services. With their help, you can boost your rankings further than ever before.
4. Increase Leads and Sales
Once you begin generating more relevant website traffic, you can start directing consumers to your product and service pages. They can learn more about your business and your offerings.
Establishing your credibility through your SEO content can lead to brand trust. Brand trust can encourage more people to give your business a chance. Then, you could start generating more leads and sales.
Word could spread about your business, too. You can start attracting more people to your site through referrals.
Then, your SEO ranking will continue to rise, allowing your business to grow.
5. Get Ahead of Competitors
Remember, improving your SEO rankings can put you ahead of the competition. One of the benefits of SEO is that it can even the playing field. Big corporations can't pay Google to boost their rankings.
Instead, they need to use the same tactics you do. You'll get the chance to get ahead of big corporations as a result.
6. Remain Relevant
Understanding the importance of SEO will also help you remain relevant.
Google constantly updates its algorithm, leading to new digital marketing trends. Tracking these trends will show consumers you're in the know. Otherwise, you could risk falling behind the times.
Instead, you can continue updating your SEO strategy to remain relevant.
7. Reach Locals
There are different types of SEO you can use to boost your rankings. For example, you can start using local SEO. Local SEO can help you appeal to local customers.
You can get started by optimizing your Google My Business listing. More people will find your website, location, and phone number. Then, you can attract more local consumers to your business.
8. Build Your Business
One of the top SEO benefits to consider is its ability to boost your ROI.
You can generate more leads and sales while using a cost-effective marketing strategy. As your ROI improves, you'll get the chance to grow your business.
Consider using SEO services today to set your business up for success.
Boost Your Business: 8 Benefits of SEO for Small Businesses
Don't let your business fall behind the competition. Instead, consider these eight benefits of SEO. With SEO services, you can take the lead and start growing your business to the top.
Get started with SEO services today.
Searching for more tips? You've come to the right place.
Check out our latest guides for more helpful advice.