5 Tips for Creating Stunning Label Art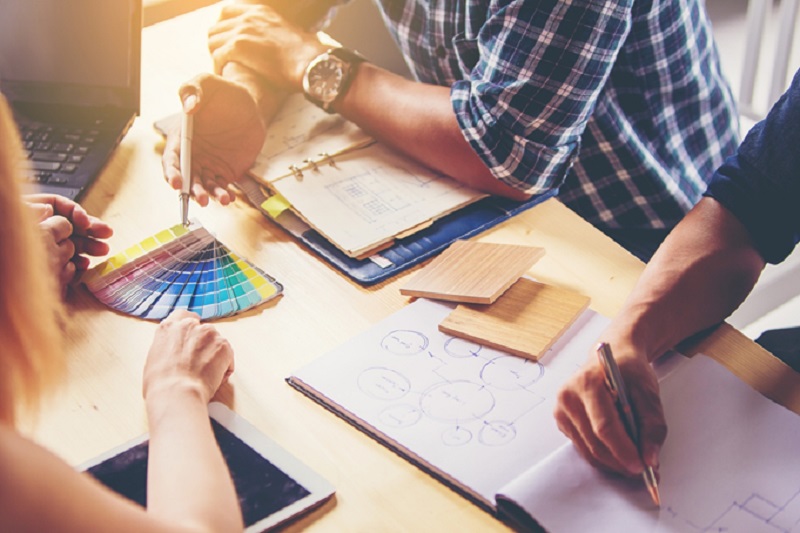 Step into a grocery store or liquor shop and you'll see row after row of food and beverage products. Yet, the ones that stand out are the ones with the gorgeous label art!
A label is a gateway to what is inside a product. Making sure a product label is attractive and well-designed is something no one should neglect. So how do you create something that provides the most impact?
Labels can be used in a variety of industries to help sell a product. If you're in the label design business, you may want to follow these tips and tricks to create amazing cover art.
1. Brainstorming Your Artwork
When you're brainstorming your label art, think about what kind of message you want to communicate with your product. Your label design is an integral part of your product's packaging and should reflect your product's style and quality. Keep your audience in mind when designing your label, and ensure it communicates the right message about your product.
2. Incorporating Your Brand Colors
Be sure to incorporate your brand colors into your label art to make it truly stunning. If you're unsure what your colors are, consider using a color wheel to help you find the right hues. You can also read more about the color wheel and other basic principles regarding color theory.
Use colors that are representative of your brand, and that will catch the eye of your target audience. Once you have your colors, you can start to play around with different design elements.
3. Adding Textured Elements
Adding textured elements is one of the best ways to create stunning label art. Using different textures can add depth and interest to your artwork. Textured elements can also help to balance out the overall label design.
Consider using geometric shapes, bold fonts, and other striking visuals to make your product labels pop. Most importantly, have fun with it and be creative — there are no wrong answers when it comes to art!
4. Use High-Quality Images
If you're going to invest the time and effort into creating stunning label art, you should use high-quality images. This will ensure that your product labels look their best and stand out from the competition. Make sure the resolution is high enough to make the images look sharp and clear.
It would be best to use appropriate file formats for printing, such as PDF or EPS. And finally, consider using a professional printing service, like digitalprintboston.com, to get the best results.
5. Find the Right Fonts
In terms of fonts, one of the most important things is to find the right balance between a font that is too intricate and one that is too simple. You also want to make sure the font is legible and easy to read from a distance.
Make Your Label Art Pop Like Soda
Check out these tips if you're looking for ways to make your label art pop. From using eye-catching colors to incorporating exciting textures, there are many ways to make your labels stand out. So get creative and have fun!
If you found these tips helpful, don't forget to hit up the rest of our blog. We have tons of articles on business, marketing, advertising, and more.