When Is Home Loan Refinancing a Viable Option?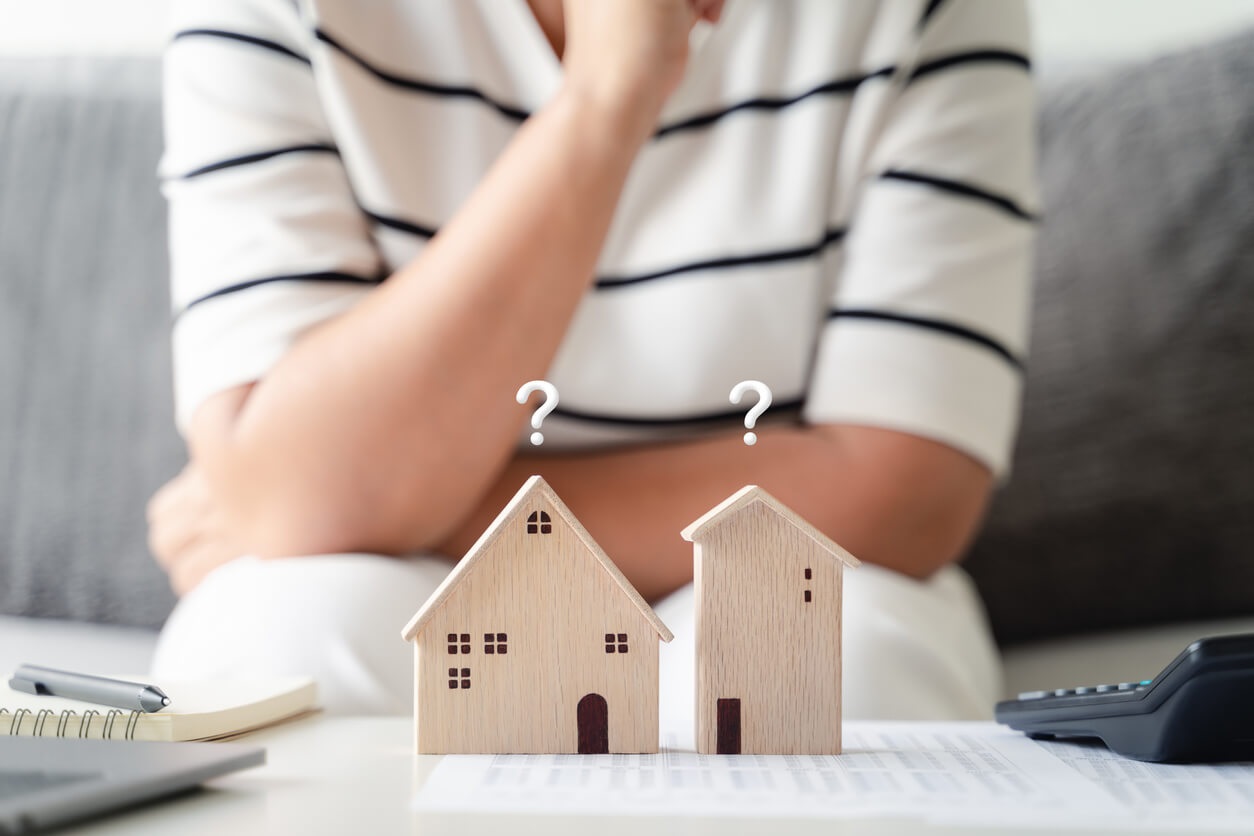 Refinancing to LIC Home Loan or any other lender is transferring the outstanding balance of an existing home loan from your present lender to a new one. This practice, sometimes known as 'home loan balance transfer,' is now available by nearly all major home loan lenders. When you refinance, you're effectively taking out a new loan on your home, usually for the balance of what you owe (though not necessarily). You are eligible to apply for a refinancing home loan or balance transfer if you have repaid your existing loan (home loan) for a set amount of time, usually a year or more.
Home loan refinancing is usually done when you are getting a lower interest rate from the other lender and the same can be understood using LIC Home Loan EMI Calculator. This helps you to get some breathing room as your monthly payouts get lower which helps you save money in the long run. The offer you will get from a new lender depends on a lot of factors including current home loan rates, how much of the loan you've already paid off, and your credit score at the time of application. While refinancing may appear to be a good idea on paper, it may not always put you in a better position. It is best to assess the pros and cons of refinancing to a LIC Home Loan while keeping your situation in mind.
When does Home loan refinancing make sense?
First, if there is a big delta (difference) between the rate on your present loan and the market rates, it may be time to consider refinancing. The effect of the delta varies from borrower to borrower. However, in most cases, if there is a difference of even more than 50 basis points, you can look for other options as you are paying a much higher rate than you need to. Use a LIC Home Loan EMI Calculator to determine how much interest you would save if you switched to the new lender. When doing so, consider penalties, fees, and charges to get a more accurate estimate.
As a general rule, consumers should consider refinancing if they want to save 50-100 basis points on their current loan. Otherwise, LIC Home Loan refinancing may not be financially viable.
If you still have a lot of time left on your loan, refinancing makes more sense because interest compounds over time. Refinancing to LIC Home Loan makes the most sense during the first five years of the term because interest payments are the highest during that time. If your home loan is nearing the end of its term, refinancing makes little sense.
If your credit score or income profile improves, you will be able to obtain better loan offers. You may have borrowed at a much higher rate while your income was inconsistent and your credit score was low. If this is no longer the case, and your credit score is now above 750, loans with considerably better terms will be available to you.
However, keep in mind that lower interest rates should not be the primary reason for you to think about refinancing with LIC Home Loan. Consider additional variables outside of the interest rate. A home loan is a long-term commitment to the lender. Difficulties in the relationship do not have to become long-term issues. Customer service issues and a lack of digitized account management can all cause problems. If you are unhappy with your current lender and want a better service experience, you may choose to refinance your home loan.
How does the home loan refinance process?
Refinancing with a new lender entails additional documentation and fees, such as a memorandum of deposit of title deed, processing fees and legal fees. To refinance with LIC Home Loan, you should first contact your current lender and request that the transaction be closed. The bank will issue you a no-objection certificate once you have paid all of your outstanding debts. You would also need to acquire the other requisite documentation from your bank. Then you can approach the selected lender and complete all of the necessary paperwork until your new loan is issued.
As a result, considering your loan possibilities along these parameters will help you arrive at a well-thought-out decision if you are likely to consider combining the above elements in your refinancing decision.
What are the benefits you can see from your home loan?
A variety of advantages make refinancing home loans a popular option among home loan borrowers. Continue reading to learn more.
Reduce the interest rate: The most typical reason for refinancing a home loan is when you are getting a lower home loan interest rate. You can save money on the interest portion of your EMI by refinancing and the same can be known using LIC Home Loan EMI Calculator. The majority of home loan EMIs are calculated using a variable rate of interest, which adjusts in accordance with the RBI's interest rate fluctuations. However, as a home loan borrower, you may frequently observe that a fall in market interest rates is not reflected in your home loan interest rate. You can then renegotiate the existing loan at a lower interest rate, or you can refinance. This can help you lower your EMI burden.
Allows you to modify the type of interest: You may be paying a higher floating rate of interest in a high-interest rate. Refinancing allows for a reduced fixed rate of interest to be agreed upon, resulting in interest expense reductions. To know how much you would be saving, use the LIC Home Loan EMI Calculator. If the fixed rate of interest is excessive, refinancing with a lower variable rate of interest would save money. As a result, refinancing allows the borrower to choose between variable and fixed interest rates, saving money on interest each month.
Obtain Additional Funding: Refinancing allows you to arrange more money on top of your current home loan.
Conclusion
Home loan refinancing can help you save money in a variety of ways but do make sure you use LIC Home Loan EMI Calculator to understand how much you would be saving. Depending on market conditions, you can move to a lower interest rate or choose between fixed and fluctuating rates. You can also save money on home loan perks by choosing the less expensive home loan top-up option.