What to Do With a Car That's Failed Its Vehicle Inspection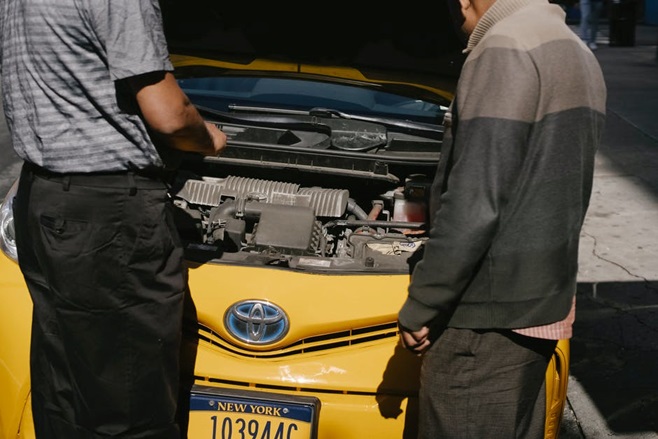 Research shows that in the majority of vehicle inspection visits, only 2 or fewer defects are detected. Most car owners pass their inspections without too much trouble, but there are always a few unlucky ones who receive a failing grade.
If your car has recently failed its vehicle inspection, you might be feeling frustrated or unsure of what to do next. You might be wondering if it's worth it to fix your car or if you should just scrap it and move on to something else.
Read on for some insights that can help you make the right decision for you.
Most Common Reasons for Vehicle Inspection Failure
Before we explore what to do if your car fails inspection, let's touch on some of the reasons why it might. The following are the most common:
Broken oxygen sensor
Clogged air filter
Defective catalytic converter
Dirty engine oil
Faulty spark plugs
Improper air-to-fuel ratio
Leaking gas cap
Some of these issues are relatively easy to fix, such as a clogged air filter. Others can be more difficult and expensive to address, though, such as converter problems.
What to Do if Your Car Fails Its State Vehicle Inspection
If your vehicle fails its state inspections, you have a couple of options. You can fix the car and have it inspected again. You can also trade it into a junk car company for cash that you can put toward a new car.
Some people choose to move forward with the needed repairs if they're relatively simple and inexpensive. If your car is old, though, and you don't want to sink more money into repairing it because you don't think you'll be driving it much longer, you may decide to scrap it and start saving up for something new.
What to Do with a Junk Car
If you do decide that you want to scrap your car, you'll need to find a company that's willing to make a deal. Do some digging to find businesses in your area that will pay you cash for your junk car and handle the pick-up process for you.
Most of these companies make it easy for you to hit the "visit website" button and find all the details you need, including reviews from some of their past customers. Be sure to ask for specifics about their process, though, and make sure they will pay you on the spot. This will help you to avoid getting scammed.
Scrapping Your Car? Need to Plan for the Future?
If your car has failed its vehicle inspection, you may have decided (after reading through your options) that scrapping your car is the best option. You might also be wondering, though, how you're going to be able to afford a replacement car.
If you're unsure of how you'll qualify for a car loan moving forward, we've got lots of resources that can help. Check out our Help & Advice section today to learn about your options, especially if you have bad credit that's holding you back.