Top 6 Public Service Jobs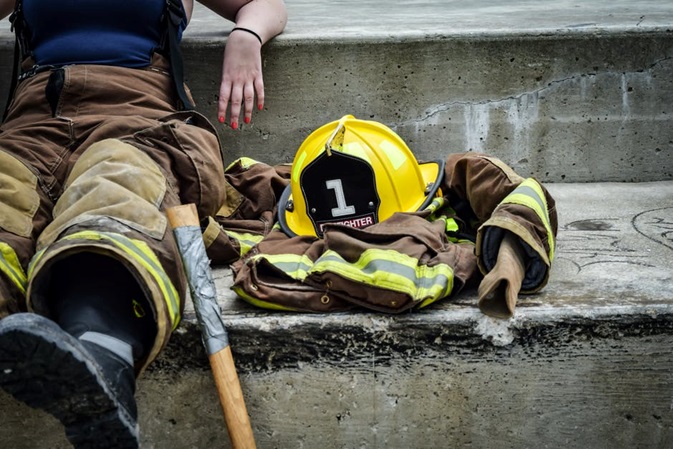 Did you know that only 45% of Americans are satisfied or extremely satisfied with their jobs? An even smaller 20% feel very passionate about their jobs.
Many times, this is due to the tasks being repetitive and not very fulfilling. Every day might feel the same and like you're not accomplishing very much.
If this sounds like your situation, then you might be considering a career change. In that case, we think a job in public service would be great for you!
If you're interested in public service jobs, then you're in the right place. In this article, we'll discuss the top 6 you should consider!
1. Health Educators
Do you care about helping people stay in good health? Then a good career to consider is being a health educator.
These people educate the general public on things like good health practices and health hazards. Usually, they'll work with health professionals to come up with good ways to provide personalized care to those in need. In addition, you might also design and implement health programs in communities that are lacking.
Health educators have an annual salary of around $55,000.
To become a health educator, you'll need a bachelor's degree at minimum. Do note that employers typically require a master's degree in a health-related field, as well as for you to pass a Certified Health Education Specialist exam.
2. Medical and Health Service Manager
Here's another job to consider if you'd like to work in the health sector but want to be more on the management side of things.
As a medical and health service manager, you'll be responsible for helping facilities operate smoothly. This means you'll be in charge of things like the budget, records, equipment, and hiring of staff. As you can see, it's not an easy job at all, so you'll have to be ready to tackle things head-on.
However, you should know that you'll be handsomely compensated. The median annual salary is just shy of $100,000!
What's also great about this career is the minimum requirement is just a bachelor's degree. But some medical facilities will require a master's degree, so it might be a good idea to pursue one if you don't already have one.
3. Firefighter
Firefighters are first on the line when there's smoke or fire. They help put them out safely to minimize damage to both properties and people.
As you already know, life as a firefighter can be dangerous, but also exciting. Not to mention, it's highly rewarding since you'll be helping those in immediate danger. You'll also bond with your coworkers and maybe even exchange some firefighter coins.
Firefighters typically get paid around $50,000 a year, which really isn't bad at all!
Wondering about firefight requirements? You'll need a high school diploma to start with. As far as firefighter training goes, you'll need to get an emergency medical technician certificate.
4. Civil Engineer
Do you find yourself fascinated with how your city's infrastructure works? Do you think there could be improvements made? Then perhaps a job as a civil engineer can be satisfying for you!
Civil engineers are responsible for designing things like roads, bridges, and sewage systems. Not only that, but they're also responsible for the construction and operation of these things.
The median annual salary for this job is just over $86,600. That's not too shabby!
To become a civil engineer, you'll need at least a bachelor's degree. You might also need a license from ABET. In addition, if you want to hold a higher senior position in the future, you might need a higher education degree to do so.
5. Power Plant Operator
Being a power plant operator can be quite interesting, especially since you probably don't know many people in this field.
As an operator, you'll have to ensure that energy is dispatched in a safe and efficient manner to the general public. This might mean learning some new technology, so you need to come to the job ready to learn.
The average salary for a power plant operator is around $83,000, so your time invested will be well worth it.
To become a power plant operator, all you need is a high school degree and on-the-job training. If you're thinking of becoming a nuclear power plant employee, you'll also need a license from the US Nuclear Regulatory Commission. Other requirements might include the Power Plant Maintenance and Plant Operator exams from the Edison Electrical Institute.
6. Refuse Collector
If you're looking for a job that doesn't require much to get into, then consider becoming a refuse and recyclable material collector. All you need is a high school degree or a GED to start this job.
It's admittedly not a very glamorous job, but it's definitely one that's much needed and appreciated. The pay's pretty good, considering the low barrier to entry. The median pay is around $40,000, with some states paying as high as $57,000 and some paying as low as $25,000.
You should also be aware that you might have to work long hours that start early in the day. And of course, the conditions aren't always the best since you'll be working with trash. But the pay might just be worth it!
Which Public Service Job Will You Choose?
A job in public service is highly rewarding. Not only will you feel passionate about your career, but you'll also get a chance to help those in need and contribute to a better world. Also, every day will be different and you'll get to interact with many interesting people.
So if you feel like you've been stuck in a dead-end job, isn't it about time you changed that? Consider switching to one of the many public service careers that'll change your life for the better!
Keep reading our blog page for more informative posts!