How to Exchange Currency in Toronto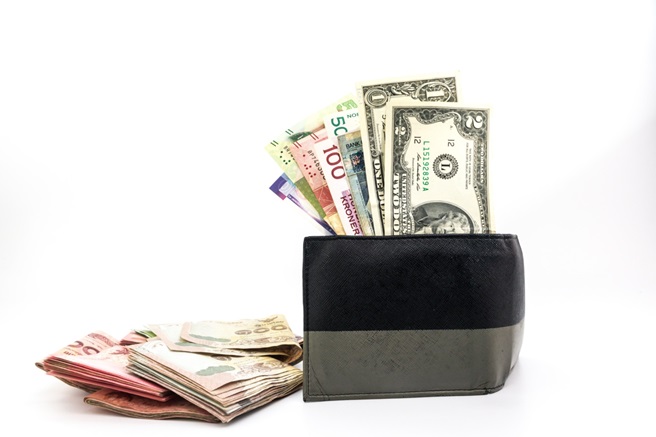 If you're interested in exchanging currency in Toronto, you have come to the right place.
The industry is evolving, and it can be challenging to know how to exchange currency so that it won't result in paying unfair commissions or fees.
In this article, we'll explain how to exchange currency in Toronto, Canada.
How to Exchange Currency in Toronto
Currency exchange businesses like VirgoCX offer much better value for money and can be 5x cheaper than banks. So, our biggest piece of advice is don't go to an airport currency desk or a high street exchange business.
While they might seem like an obvious place to start, they often make a lot of money by charging out-of-date, exorbitant commission fees. That can lead to eye-watering mark-ups compared with more modern currency exchange services.
Are you making a big purchase or considering buying a second home in Canada? Consider changing the money first with someone like Virgo CX. Then deposit it into a Canadian bank account in CAD (Canadian Dollars). Just doing that could save you thousands.
The Currency Exchange Business Evolution
So, why shouldn't you use a traditional currency exchange business and opt for a digital business like Virgo CX instead? Modern, digital exchange businesses are fully compliant with FINTRAC. That's the Financial Transactions and Reports Analysis Centre of Canada.
The industry has changed, and you could be overpaying if you don't.
The 1970s
Currency exchange had its first commercial golden era in the 1970s. Two big technological advancements fueled it.
Firstly, it became easier to automate the back office using EFT (electronic funds transfer). Secondly, the internet was, surprisingly, already in its infancy.
It was a time when more people could travel by plane than they ever could previously. International business was booming. So, it became vital for business people and vacationers to get fast access to currency exchange services all over the world.
To make it easier for customers to change money, currency exchange desks were set up in airports, hotels, and shopping arcades. They provided services for a growing class of travelers.
Travelers' checks were common to prevent large amounts of money from traveling in suitcases on airlines and being lost or stolen.
The 1990s
In the 1990s and early 2000s, banks and post offices fiercely competed with exchange rates on commissions, and travelers and business people began to shop around for foreign exchange bargains.
This was a standard way to exchange money for a long time, but now the industry looks very different. Using these old tactics and shopping around still won't save as much money as choosing a digital option.
The 2000 and 2020s
For the past decade, various digital alternatives to banks, post offices, and currency exchange desks have sprung up that provide incredible savings as compared to the traditional vendors.
They can offer much lower commissions because they are one single global business entity but hold funds internationally in different bank accounts.
When you exchange money with them, they put it into their account in one country and withdraw it in another, but no money is transferred by the bank, merely deposited and withdrawn.
While deposits are free, transfers are changed. By avoiding transfer fees and sticking to a deposit-based model, these highly regulated businesses can provide currency exchange at a superior rate for businesses and travelers worldwide.
Currency Exchange is Digital Now
How should you exchange currency in Toronto? We recommend you don't do it personally but opt for online services like Virgo CX instead.
They are highly secure and can help you exchange large amounts of money without paying enormous unfair commission fees to banks or exchange desks.
We hope you enjoyed our article and stick around to read more fun and informative blogs.