5 Tips for Company Incorporation for New Business Owners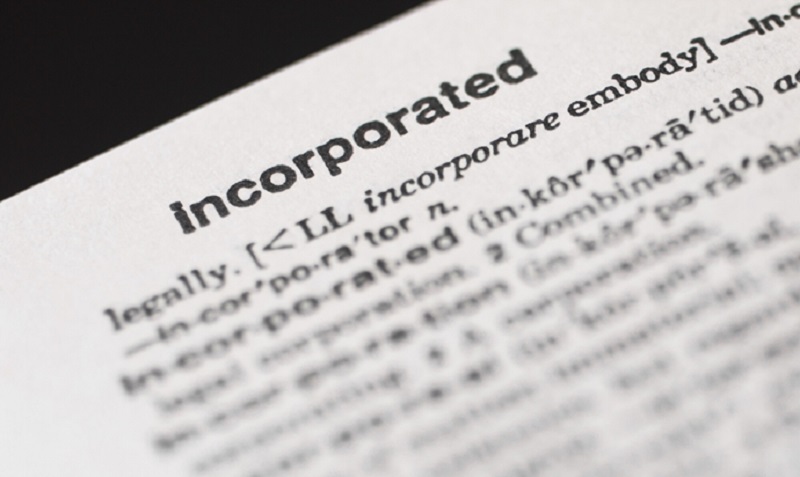 More than 30 million small businesses currently exist in the United States. Running a small business is a big responsibility, but it's one that most entrepreneurs wouldn't trade for anything.
The only downside to starting and operating a small business is the amount of red tape involved. For example, the process of company incorporation for new businesses is often more complicated than most budding entrepreneurs realize.
With a little guidance and planning, you can minimize the number of headaches it causes. To learn what steps you should take when incorporated as a business, just keep reading.
1. Choose the Right Business Structure
It is important to choose the right business structure when incorporating your company. The most common business structures are sole proprietorships, partnerships, limited liability companies (LLCs), and corporations.
Each has its own advantages and disadvantages. The business structure you choose will affect your business taxes, liability, and ability to raise capital.
2. Understand the Process
You need to make sure to read about business incorporation. This is because as a new business owner, you should learn about the process of registering your business before incorporating it.
The process of company incorporation is the legal process of creating a new corporation which can be complex and time-consuming, so it is important to understand all of the steps involved before starting.
There are several important steps to incorporating a company. The owners must choose a corporate name and register it with the state and after the Articles of Incorporation are filed, the owners must draft corporate bylaws.
Once the bylaws are drafted, the owners must hold an initial meeting of the board of directors. The owners must also file annual reports with the state.
3. Choose the Right Jurisdiction
There are a lot of facets to consider when incorporating a new business, but one of the most important is choosing the right jurisdiction. This can be difficult, especially for new business owners, but there are some tips that can help.
There are a lot of different jurisdictions out there, and each has its own advantages and disadvantages. You need to find the one that is right for your business.
You should also talk to a professional. A lawyer or accountant can help you understand the ins and outs of incorporating in different jurisdictions.
Also, don't rush into a decision. This is a big decision for your business, so take your time and make sure you are comfortable with your choice.
4. Hire a Professional
A professional can help you with the paperwork and can offer advice on the best way to structure your business.
They can also help you with the tax implications of incorporation. Incorporation can be a complex process, so it's important to have someone on your side who can help you navigate the process.
5. Keep Good Records
When incorporating your business, be sure to keep good records from the very beginning. This will make it much easier to track expenses, file taxes, and make other important business decisions down the road.
Make sure to keep up with all the paperwork associated with your business, such as licenses and permits. By taking a little time to stay organized from the start, you'll save yourself a lot of headaches later on.
Start Your Company Incorporation Today
Incorporating your business has many benefits and can help you to protect your personal assets. Incorporation can also help you to attract investors and get funding. Following these tips will help you to be successful in your company incorporation.
So, why wait? Get started today!
Did you find this article helpful? Check out the rest of our blogs!