Top 8 Passive Income Investments to Consider in 2022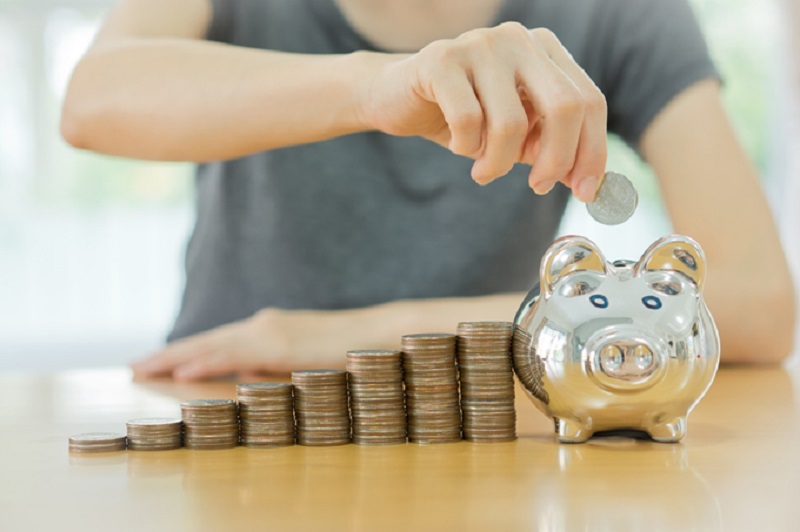 If you want to live a life of wealth and financial abundance, there are several passive income streams available in this day and age.
Passive income is the way to go whether you need a little extra cash flow, consistent side income, or a way to hedge against economic uncertainty. So which avenues have the best potential?
Here are some quality passive income investments that you should look into if you're trying to grow your wealth.
1. Producing Digital Content
Creating digital content is one of the best passive income ideas you should look into. The return on investment (ROI) potential is massive since this content can be purchased and downloaded an infinite number of times, often with low overhead and production costs.
You'll be able to rake in consistent income from people who are informed or entertained by the content that you create. E-book sales recently increased by roughly 13%, according to studies.
By creating an e-book that catches on with people, you can establish a brand that pays you for the next several years.
2. Create a Course That People Can Learn From
A course creates excellent passive income. After the hard work of making the course, you can easily charge a few hundred dollars for it and get plenty of customers each month.
Online learning is on pace to reach $375 billion as an industry. People today are more open than ever to online courses, so the sky is the limit with what you create.
Examples of course topics that people gravitate toward today include those related to language learning, coding, finance, real estate, fitness, and personal relationships.
You'll appreciate the influx of income on top of the good feeling of knowing that you're helping people.
3. Rent Out a Property to Tenants
Taking the time to rent out a property can bring plenty of passive income opportunities. This is one of the most common forms of passive income that remains popular.
You'll get the benefit of adding equity to your portfolio and then taking in cash flow each month from tenants. To make it even more of a passive income investment, you should hire the help of a property manager that can collect rent, tour the property, handle maintenance, and more.
4. Monetize a Blog or Vlog
Creating content can improve your financial life more than almost anything today. Consumers are hungry for amazing content, and that often comes in the form of a blog or a vlog.
Incorporating a blog can cause your site traffic to grow by 434% in many cases. It gives you the chance to improve your branding and search engine optimization (SEO) standing.
People love blogs because they can subscribe to them and get fresh information on topics that they're interested in. Once you have built your audience, you can sell ads and products to monetize this following.
A vlog can get you equal success, particularly because people today appreciate video content. YouTube is a vast search engine that you can monetize directly on the platform.
5. Invest in the Stock Market
The stock market is also rich with opportunities for people looking to earn passive income.
Learning the stock market teaches you about investing and the economy as a whole. You'll be able to learn about segments of the market like tech, American Precious Metals, real estate, and others.
After studying the stock market, you'll learn about the best investments that you can make. Dividend stocks are popular because they bring you a surplus of revenue each quarter and sometimes even monthly.
You'll need to also understand the different investment options within the stock market, such as exchange-traded funds (ETF), index funds, and futures.
6. Look Into Real Estate Investment Trusts (REITs)
You will consistently hear mention of the real estate market when discussing passive income streams. With real estate investment trusts (REITs), you can invest in real estate without even having to close on an actual property.
These funds consist of real estate-based assets that you can purchase shares of. There are currently about $3 trillion in assets tied to REITs. Having access to these funds allows you to diversify your portfolio and rake in profits.
7. Sell T-Shirts Based on Your Designs
T-shirts are popular clothing items that people from all walks of life love. In the digital world, this can even become a passive income stream for you.
There are t-shirt and e-commerce outlets that people order these products from in large quantities. You'll be able to create the design, upload the graphics file, and allow the third-party company to take care of the rest.
The company will facilitate the transaction and fulfill the order. This way, your customer gets an amazing t-shirt that you created without you having to do anything once the file is created.
People all over the world can purchase these designs, while you bring in the profits each month, minus a fee from the company.
8. Consider Peer-to-Peer (P2P) Lending
Today, Peer-to-Peer (P2P) lending platforms are closing in on $1 billion as an industry, and it's a field that is growing at a roughly 8% rate. With P2P lending, you and others lend funds to people so that they don't have to go through the red tape that comes with the bank.
You will get interest on the money that you lend, which can help you turn a profit once the loan is due.
Make the Most of These Passive Income Investments
Understanding the hottest and most ideal passive income investments will help you grow your net worth on your terms. Begin with the suggestions above so that you can begin taking your finances to the next level.
Check out our other articles when you're ready to learn more about all aspects of business and finance.